1st single of this year is now available digitally on Line Music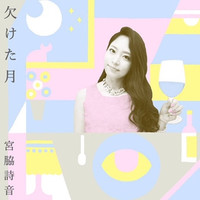 Avex has posted a CM for 25-year-old Japanese singer Shion Miyawaki's latest song "Kaketa Tsuki" (The Waning Moon) on its official YouTube channel. The song is now featured as the ED theme for the ongoing second season of the TV anime adaptation of Yusei Matsui's Ansatsu Kyoushitsu/Assassination Classroom manga, which premiered last Thursday in Japan.
Among anime fans, Miyawaki is best known for her 3rd single song "Hana Hiraku Toki" (The Time When Flowers Bloom), the ED song for the Brave Beats TV anime. "Kaketa Tsuki" is the first of the three songs to be released digitally for three consecutive weeks this month. The first song has been available on Line Music and other digital music stores, the second song "Okiniiri no Kutsu" (My favorite Shoes) is released today, then the third "Marude Hatsukoi" (Just Like a First Love) will follow next Wednesday.
"Kaketa Tsuki" CM
Visual for the song
"Assassination Classroom" second season PV
Source: Shion Miyawaki official website
(C) Yusei Matsui/Shueisha, Anime "Ansatsu Kyoushitsu" Production Committee