Not fatal, but It may cause allergic reaction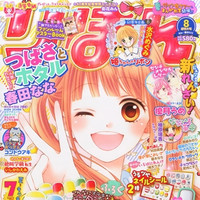 Japanese publisher Shueisha and Kodansha have confirmed that formaldehyde, an organic compound which can cause cancer, was found in the supplements of their shoujo manga and children magazines published between October 2014 and July 2015. It was found in the product test conducted by Japan Consumer Information Center last month.
The magazines and supplements are: Shueisha's "Ribbon" August 2015 issue (Shiny Nail Color), Kodansha's "Nakayoshi" January 2015 issue (Glitter Nail) and "Otomodachi Pink" November 2014 issue (Pink Manicure).
"There is no risk of severe health hazard, but it may cause allergic reaction," the publishers explained. They have announced to their readers to stop using them immediately, and have started a collection procedure of the items. Kodansha has also decided to cancel the upcoming release of the 33rd issue of its
"Himegumi" children magazine on March 15. The issue was planned to include the same type of manicure
as its supplement.
Shueisha: "Ribbon" August 2015 issue (Shiny Nail Color)
Kodansha: "Nakayoshi" January 2015 issue (Glitter Nail)
Kodansha: "Otomodachi Pink" November 2014 issue (Pink Manicure)
Source: Asahi Shimbun