Das Spiel soll "Anfang 2016" für PC erscheinen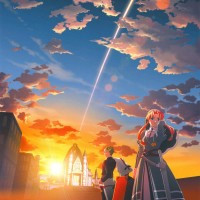 XSEED Games hat heute offiziell bekanntgegeben, The Legend of Heroes: Trails in the Sky the 3rd in den Westen zu bringen. Da das Schicksal dieses Spiels dank der komplizierten Lokalisierungsgeschichte der Vorgänger ungewiss war, dürfte diese Meldung viele Fans der Serie erfreuen.
Geplant ist eine Veröffentlichung der PC-Version im nächsten Jahr; die PSP-Version wird wie erwartet nicht mehr lokalisiert. XSEED-Mitarbeiter Hatsuu fügte auf Twitter hinzu, dass eine Veröffentlichung für Anfang 2017 geplant ist. Solche Pläne können sich natürlich noch ändern.
Trails of Cold Steel II wurde derweil für Herbst 2016 angekündigt. Der erste Teil erschien im Januar in Europa für PlayStation Vita und PlayStation 4. Jason Schreier gab via Kotaku bekannt, dass die Serie laut XSEED insgesamt 350.000 Exemplare in Nordamerika verkauft hätte.
Anlässlich der Ankündigungen und des fünften Jubiläums der Veröffentlichung des ersten Spiels der Trails-Serie im Westen sind aktuell auf Steam, GOG und im PlayStation Store die Spiele reduziert. The Legend of Heroes: Trails in the Sky ist 50% günstiger und The Legend of Heroes: Trails in the Sky SC 30%.
Fans von storylastigen RPGs, die diese Spiele noch nicht kennen, sollten unbedingt einen Blick wagen. Viele Fans sehen sie als einige der besten Rollenspiele der letzten Zeit. Auch das kürzlich erschienene Trails of Cold Steel erhielt sehr positive Kritiken.