Blu-ray disc has sold over 230,000 units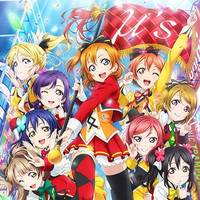 It has been confirmed that the Love Live! The School Idol Movie film earned 2.86 billion yen (about 25 million US dollars) in total from its 202-day theatrical run in Japan between June 13 and December 31, 2015. It was the 8th top-grossing Japanese film of the year, and the 6th successful anime film, behind Yo-Kai Watch: Tanjyo no Himitsuda-Nyan! (7.8 billion yen), Bakemono no Ko/The Boy and the Beast (5.85 billion), Detective Conan: Sunflowers of Inferno (4.47 billion), Doraemon: Nobita's Space Heroes (3.93 billion), and Dragon Ball Z: Resurrection "F'" (3.74 billion).
Love Live! The School Idol Movie also became the top-earning film based on a midnight TV anime series, surpassing the previous record of 2.08 billion yen marked by Puella Magi Madoka Magica the Movie: Rebellion in November 2013.
The film's Blu-ray was released in Japan on December 15, 2015, and ranked No.1 in the Oricon weekly
overall Blu-ray chart with an impressive 194,000 units in its first week. It has sold over 230,000 units
in Japan so far.
Original trailer for the film
Preview for Blu-ray
Poster visuals
Blu-ray jacket
Source: Oricon Style
© 2013 Project Love Live!