Kusou Iinkai's 3rd major single "Vision" hits stores April 27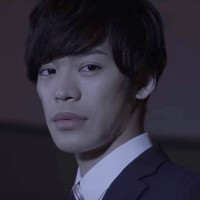 Three-member Japanese rock band Kusou Iinkai (literally means Imagination Committe) has posted a four-minute full music video for their upcoming 3rd major single "Vision" on their official YouTube channel. The song has been used as the 5th ED theme for the Yu-Gi-Oh! Arc-V TV anime series since its 100th episode aired in Japan on April 3. The CD single will be released in Japan in two editions on April 27.
26-year-old voice actor Kensho Ono, who has voiced the protagonist Yuya Sakaki in the anime, stars in the MV as an office worker who remembers his childhood dream of becoming an astronaut. The CD single also contains "Nijyu Rasen Kouzou" (Double Helix Structure), the theme song for the upcoming live-action film adaptation of Sanami Suzuki's Match Shoujo/The Little Match Girl manga series. The film is set for a May 28 release in Japan, and Ono also joins the film as Kanato Kishida.
"Vision" MV
Limited edition CD jacket illustration
Kusou Iinkai
Source: Kusou iinkai's Vison" special site
© Kusou Iinkai All Rights Reserved.