Directed/character designed by Teiichi Takiguchi (Uninhabited Planet Survive!)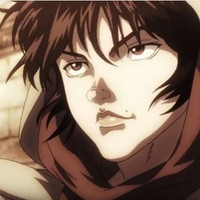 The official website for the 25th anniversary project of Keisuke Itagaki's martial arts-themed manga series Baki today posted a 70-second teaser for the newly-produced OAD (original anime disc) episode based on the ongoing fourth installment Baki-Dou, featuring the protagonist Baki Hanma's training and imaginary fights against the series' main characters (he had an imaginary fight against a giant mantis in the third installment Hanma Baki).
The OAD will be bundled with the 4,190-yen limited edition of the 14th tankobon volume of Baki-Dou to be released on December 6, 2016, and pre-orders will be accepted till October 6. Teiichi Takiguchi (Uninhabited Planet Survive!, The Garden of Sinners 4th chapter) serves as the director and character designer for Telecom Animation Film (Lupin the Third, orange).
Following the first installment Grappler Baki (1991-1999), the second Baki (1995-2005) and the third Hanma
Baki (2006-2012), Baki-Dou started its serialization in Akita Shoten's Weekly Shonen Champion in 2014.
The story focuses on battles against a clone of Musashi Miyamoto, one of the most famous and strongest
samurai/swordsman in the 16th to 17th century of Japan.
Teaser
Baki Hanma anime visual
「刃牙」連載25周年記念「刃牙道」14巻OAD付限定版のアニメビジュアル&PV公開!! 刃牙の魅力をしっかりと捉えたビジュアル&映像になっているぞ! 急いでPVをチェックせよッッ!!→https://t.co/MPDeLXMTMJ pic.twitter.com/o4F1qAmWjW

— 刃牙25周年ッッ!「刃牙道」公式 (@teambaki) September 21, 2016
1st and 13th volume covers
Source: press release
(c) Keisuke Itagaki (Weekly Shonen Champion)/Baki OAD Production Committee