Members hope to open the facility before Tokyo Olympics in 2020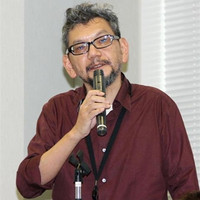 A Nonpartisan Parliamentary Association aiming to open a base facility to offer information about Japanese manga and anime, tentatively called "National Manga Center," held a general meeting in Tokyo yesterday. Acclaimed anime/tokusatsu director Hideaki Anno (Evangelion, Shin Godzilla) was invited as a guest speaker to appeal the necessity of a place to preserve important materials.
"So many materials about Japanese animations and tokusatsu films have been lost everyday. I hope to preserve as many as those old materials, that are treasures to us, in a public place," Anno said to the members.
The meeting agreed on the principle to open the National Manga Center to promote Japanese pop culture as a branch library of the National Diet Library within walking distance of Akihabara in Tokyo, where is often referred as the "Mecca of Otaku," by 2020, when the Tokyo Summer Olympics will be held.
And they also adopted a proposal letter to the Japanese government to secure the budget for it.
「アニメ資料は宝」と「シン・ゴジラ」の庵野秀明監督 漫画館の必要性訴え https://t.co/8kZy3s3cwE pic.twitter.com/851QNdci2C

— 産経ニュース (@Sankei_news) October 3, 2016