Her next mini album will be produced by HAKUEI (PENICILLIN vocalist)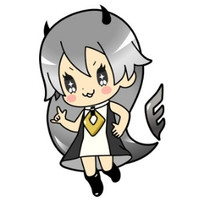 TMS Music, a music subsidiary of anime production company TMS Entertainment, announced yesterday that 29-year-old anime voice actress/singer Eri Kitamura made an artist contract with them and they will release her five-song mini album next year. Kitamura is repped by EARLY WINGS and previously belonged to Pony Canyon, Lantis, and Starchild (King Records).
She performed at the Amazing Soul Fes 2016 in Shanghai event in China on October 21, and it was her first singer activity in two years. Her first album from TMS Music will be produced by HAKUEI, the vocalist of Japanese rock band PENICILLIN.
She is best known as Saya Otonashi in Blood+ (2005), Miki Aono/Cure Berry in Fresh PreCure! (2009-2010) and Sayaka Miki in Puella Magi Madoka Magica (2011-2013). She is currently voicing Mika in Aooni The Animation, Youko in Kiitaro's Yokai Picture Diary, Bimajo in Time Bokan 24, Sawako Machida
in Miss Bernard said., and Rio Wezley in Vivid Strike!.
Announcement visual
Eri Kitamura artist illustration
Eri Kitamura artst photo
Her last single from Starchild, "Rinrei" (Cross Ange: Rondo of Angel and Dragon ED song/October 2014)
Source: TMS Music press release