Le 27 janvier en Europe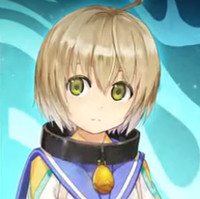 Tandis que le mastodonte Final Fantasy XV devrait marquer cette fin d'année en matière de RPG, Tales of Berseria ouvrira quant à lui le bal du début d'année prochaine en Europe. Le titre continue de se dévoiler aujourd'hui en vidéo. Un peu plus de deux minutes de jeu partagées entre la présentation des protagonistes, de Velvet à Eleanor en passant par Magilou, et l'aperçu de certaines des nombreuses phases de combats qui ponctueront l'aventure.
Nouvel épisode de l'illustre saga Tales of, Tales of Berseria nous fera incarner Velvet, première héroïne solo d'un jeu de la franchise, laquelle va chercher à se venger d'Artorius, surnommé « le sauveur du monde ». Il faudra toutefois patienter jusqu'au 27 janvier 2017, date de sa sortie sur les PS4 européennes et sur PC, par l'intermédiaire de Steam.
via ANN