"TsukiPro the Animation" announced at winter event.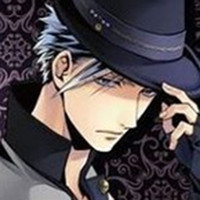 If you've never heard of Tsukino Productions or their clients, don't worry -- they're not real. TsukiPro is a fictional company representing fictional idol groups (most of whom are voiced by professional voice actors) that releases songs and music videos on their YouTube channel, as well as creating multimedia expansions like iPhone games. But if that interests you and you'd like to see more, you're in luck:
TsukiPro the Animation is about to happen.
At a recent TsukiPro event hosted by Movic, it was announced that the fictional agency and four of its popular male idol groups would become the subject of a new anime series. No information has been given on when it will be released, but we do know who the central characters will be: the boys of SolidS, QUELL, SOARA, and Growth.
A group with an upbeat, mature sound. Members include Shiki Takamura (voiced by Takuya Eguchi), Tsubasa Okui (voiced by Saito Soma), Rikka Sera (voiced by Natsuki Habae), and Dai Murase (voiced by Yuichiro Umehara).
A new group specializing in ballads, whose leader was once a member of Solids. Members include Syuu Izumi (voiced by Shunsuke Takeuchi), Eichi Horimiya (voiced by Koutarou Nishiyama), Issei Kuga (voiced by Shugo Nakamura), and Ichiru Kuga (voiced by Sho Nogami).
A group composed of high school students from the same school, with a happy, light rock sound. Members include Sora Oohara (voiced by Toshiyuki Toyonaga), Morihito Arihara (voiced by Yuuki Ono), Soushi Kagurazaka (voiced by Makoto Furukawa), Ren Munakata (voiced by Taishi Murata), and Nozomu Nanase (voiced by Chiharu Sawashiro).
Performers of Western-style ballads. Members include Kouki Etou (voiced by Shunichi Toki), Kensuke Yaegashi (voiced by Yoshitaka Yamaya), Ryouta Sakuraba (voiced by Daiki Yamashita), and Mamoru Fujimura (voiced by Junta Terashima).
More information about the fictional company and their massive pool of talent can be found on their website.
Source: Netorabo Entertainment
-----
Kara Dennison is responsible for multiple webcomics, runs social media and interviews for (Re)Generation Who, and is half the creative team behind the OEL light novel series Owl's Flower. She blogs at karadennison.com and tweets @RubyCosmos.