"We didn't know it was illegal."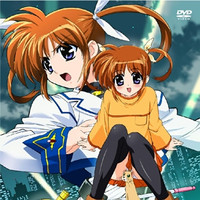 On December 7, Tochigi Prefectural Police arrested two Chinese men, both residing in Arakawa Ward, Tokyo, for selling an item illegally using an image of Nanoha Takamachi from the Magical Girl Lyrical Nanoha anime series. One is 26 years old and another is 30. The former is the president of an import and sales business company in the ward.
According to the police investigation, the two suspects put up the item using the character illustration without the copyright owner's permission to an internet auction site and sold it to a man in Tochigi Prefecture for 3,000 yen (about 26.38 US dollars) in April.
The two have denied the charge, saying "We didn't know it was illegal." The police have seized about 200 pirated items of the same kind, and is investigating some other crimes by them.
"Magical Girl Lyrical Nanoha" image © Nanoha Project
---
Related:
35-Year-Old Man Arrested for Uploading "My Hero Academia" Anime via Perfect Dark
Tokyo Police Exposed Game Centers in Akihabara for Offering Counterfeit "Love Live!" Prizes
Japanese Police Arrested 51-year-old Man for Uploading Anime Music illegally for 10 Years
54-Year-Old Unemployed Man Arrested for Illegally Uploading "your name."
Kyoto Police Arrested Two Chinese Men for Illegally Uploading "Arslan," "Prisma Illya" Anime
70-year-old Man Stealing Shonen Jump before Release Found Guilty, 10 Months in Prison
Japanese Police Arrested 44 People for Illegal Uploading in Three Days
30-year-old Unemployed Man Arrested for Uploading "Kingdom" Manga
38-year-old Man Arrested for Posting "GATE" Episodes onto Video Sharing Site
Another 2 Chinese Arrested for Uploading "The Seven Deadly Sins" Manga
4 Men Arrested for Posting "One Piece" Latest Chapter Before Release
Police Arrested Man Who Posted Robot Anime Videos, Theme Songs
50-Year-Old Unemployed Man Arrested for Uploading Manga via PerfectDark
High School Teacher Arrested for Uploading "Kuroko's Basketball" Manga
Unemployed Man Arrested for Uploading "Liar Game" Manga
40 People Arrested for Illegal Uploading of Anime, TV Drama in 3 Days
Government Official Arrested for Posting "Gundam Unicorn" Episodes onto Video Sharing Site FC2
48-year-old Man Arrested for Uploading "Yo-Kai Watch" Anime Episode