Applications for the free tour will be accepted till February 28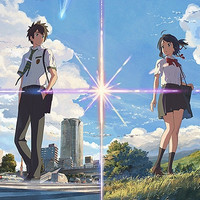 With support from Japanese government's Cool Japan Initiative, Tokyo-based Anime Tourism Association today started accepting applications for its upcoming "Your Name. (Kimi no Na wa.) Official Tour" that provides a free Seichi Junrei (Holy Pilgrimage) tour to visit the real locations featured in Makoto Shinkai's latest mega hit anime film. The locations include the Hida region of Gifu Prefecture and Tokyo. Cool Japan Initiative was formally launched in 2010 to increase exports of "cultural products" and an enhanced national image of Japan.
"Your Name. (Kimi no Na wa.) Official Tour" is one of the seven experimental projects that the Japanese
government decided to support financially last December. The government launched a new project to strengthen
partnership among each Cool Japan bases in May 2016 and 32 companies/organizations submitted their plans.
The total budget is 130 million yen (1.135 million US dollars).
"Your Name. (Kimi no Na wa.) Official Tour" guideline:
[Tour Duration]
5 or 6 days between 1 March (Wednesday) and 30 April (Sunday) 2017 (depending on departure location)
[Number of Participants]
30 people from all participating countries (Minimum 5 pax per tour)
One application per individual.
In the event that large numbers apply, participants shall be chosen at random.
[Application Period]
20 January to 28 February 2017.
Departure date may vary depending on tour operator.
Check more details on the "Your Name. (Kimi no Na wa.) Official Tour" website
Copyright © 2016 "kimi ni Na wa." Production Committee/Anime Tourism Association