General sale of the tickets will begin on April 9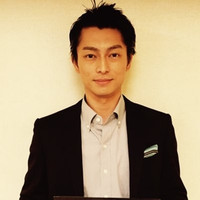 Following the main three, Eren, Mikasa and Armin revealed last week, the official website for the upcoming stage play adaptation of Hajime Isayama's mega hit manga series Shingeki no Kyojin/Attack on Titan, "LIVE IMPACT Attack on Titan," today announced 10 more cast members, including 29-year-old Yuya Endo as Levi. For some reason, the most popular character in the franchise didn't appear in the two live-action films directed by Shinji Higuchi in 2015, so this is the first time for him to be portrayed by an actor.
Endo is 171 cm tall (11 cm higher than the character) and is best known as the protagonist Ryoma Echizen in The Prince of Tennis musical from 2004 to 2005. Shogo Sakamoto, who is cast as Armin Arlert, also played the lead character in the musical from 2007 to 2009. In his latest Twitter post, Endo says Levi is of course one of his favorites, but Erwin Smith is his most personally recommended character in the franchise.
"I'll play Levi in the upcoming stage play 'LIVE IMPACT Attack on Titan' to be performed this summer. I am
shaking for playing Levi. I don't want to make an excuse such as 'I will portray Levi in the way only I can.'
I want to join the stage with such desperation. As a fan of the Attack on Titan franchise, everyone, please
look forward to it!"
今年の夏に上演します、舞台『LIVE IMPACT 進撃の巨人』にリヴァイ役で出演します
リヴァイを演ることに震えております
自分にしかできないリヴァイを、なんて逃げ道は作らないつもり。そのぐらいの覚悟を持って臨みたいです
進撃の巨人一ファンとして
皆様、よろしくお願い致します!

— 遠藤雄弥 (@endo_yuya) February 13, 2017
Yuya Endo as Ryoma Echizen in The Prince of Tennis musical
---
Main cast:
Eren Yeager: Hioiki Miura (Keigo Atobe in The Prince of Tennis musicals, Monkey D. Luffy in One Piece Live Attraction)
Mikasa Ackerman: Minami Tsukui (Yoko Minato/Kamen Rider Marika in Kamen Rider Gaim)
Armin Arlert: Shogo Sakamoto (Ryoma Echizen in The Prince of Tennis musicals/2007-2009)
Levi: Yuya Endo (Ryoma Echizen in in The Prince of Tennis musicals/2004-2005)
Jean Kristein: Reo Honda (Eiji Kikumaru in The Prince of Tennis musical)
Connie Springer: Ryota Hirono (Kosuke Sakunami in Haikyu!! stage play)
Sasha Blouse: Mio Imada
Dot Pixis: Hidekazu Nagae (Green Onion Father in GANTZ)
Erwin Smith: Shuhei Izumi (Domon/Time Yellow in Mirai Sentai Timeranger)
Zenitsu Hashimoto, Koji Saikawa, Hiroaki Harumoto, Kana Sakai
---
The stage play is scheduled to be performed at Maihama Amphi Theater in Chiba Prefecture 55 times
from July 28 to September 3 (July 28-30 performances are previews). The total number of the cast
members is expected to be over 150. Ex-Takarazuka Revue director Akiko Kodama, who recently worked
on the stage play adaptations of Naruto and Fairy Tail, is attached to direct, alongside movement director
Alexandra Rutter (Whole Hog Theatre) and soundtrack composer Shunsuke Wada (Musical Black Butler,
Haikyu!!, Ace of Diamond). Advance tickets will be offered to the play's mail magazine subscribers
first from February 26, then the general sale will begin on April 9.
Main Visual
Source: Kyodo Medias press release
(C) Hajime Isayama,Kodansha/LIVE IMPACT Shingeki no Kyojin Production Committee