Screening event to be held from March 4th to April 5th in Japan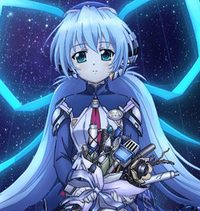 Key's Planetarian visual novel has been a highly regarded title for the developer since its initial Japanese release in 2007. Initially developed to ease new players into visual novels, the "kinetic novel" has garnered widespread praise for its gripping narrative and relatively short play time compared to similar novels. With the anime adaptation having premiered last year to critical acclaim, its only fitting that the special version would be screened in an actual planetarium, owing to the setting of the game in an abandoned planetarium.
The screening event wil take place from March 4th to April 5th at the Fuerai Science Museum located in Koriyama City, Fukushima Prefecture, with the starry sky scene from the anime modified to fit the planetarium's dome screen and dialogue from the original scene in the anime adaptation, according to Anime!Anime! If you'd like to experience the original game, it's currently available on Steam, and the anime adaptation is licensed by Funimation.