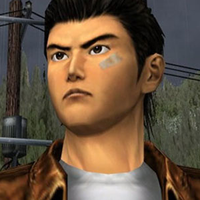 Desde Rice Digital han anunciado que "una fuente de confianza cercana a Atlus USA" les ha confirmado que Shenmue y Shenmue II tendrán remasterizaciones en HD que se lanzarán este mismo año 2017.
La web informa de que ambos juegos posiblemente se pondrían a la venta en un pack y no por separado, aunque de momento no hay más datos. Eso sí, en cuanto a plataforma, aseguran que su fuente les dijo que es "seguro asumir que habrá lanzamiento para PC/Steam".
Como dato, el autor del artículo filtró la información de que Atlus se encargaría de editar The King of Fighters XIV unos días antes del anuncio oficial.
En enero Sega registró unos dominios en la red que hacían referencia a posibles remasterizaciones de Shenmue con ShenmueHD.com y ShenmueRemastered.com. En mayo de 2017 la compañía mencionaba estar investigando la posibilidad de lanzar remasterizaciones de Shenmue y Shenmue II.
Shenmue III está en desarrollo en YS Net y se lanzará el próximo diciembre para PlayStation 4 y PC.
Fuente: Gematsu