Two owners are sentenced to three years in jail with a fine of 142,560 US dollars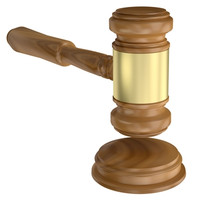 The Content Overseas Distribution Association (CODA) reported on February 24 that three male defendants were found guilty this month in the Wenjiang District Court in Chengdu City, China, of operating a pirate manga site. This is the first criminal case in China for infringement of copyright of Japanese manga works.
The three were arrested by the City's Department of Public Safety on April 15, 2015, and their trial had been going since then. According to the report, the three established a company to operate the pirate manga site called "imanhua.com" in August 2014. The site illegally uploaded 5,216 Japanese (including popular series like Naruto and One Piece) and 23 Korean manga titles without the copyright holders' permission and earned at least 1.8 million yuan (about 257,000 US dollars) by the affiliate links on the site in eight months.
The two principal offenders were sentenced to three years in jail (suspended for four years) with a fine
of one million yuan (142,560 US dollars) and the accessory carried a two-year sentence (suspended for
three years) with a fine of 500,000 yuan (71,280 US dollars).
---
CODA is an association of major Japanese contents holders and copyright-related organizations established
in 2002 to cooperate to reduce piracy of Japanese contents around the world. Based on the request from
the Economy, Trade and Industry Ministry of Japan, CODA conducted the survey with its 33 member companies.
According their research, the damage caused by piracy of Japanese films, anime, broadcasting programs,
music, and manga outside of Japan in 2014 was estimated at 288.8 billion yen (about 2.5 billion US dollars),
which was more than double of the sales through legitimate distribution routes of the year, 123.4 billion yen
(1.1 billion US dollars).
Source: CODA (The Content Overseas Distribution Association)
*the thumbnail photo is provided by AC Illust
---
Related:
Three More Share Users Arrested for Illegally Uploading "Your Name."
Kyoto Police Arrested Chinese Man for Illegally Uploading "Ange Vierge" Anime Episode
Two Chinese Men Arrested for Selling Fake "Lyrical Nanoha" Hug Pillow
35-Year-Old Man Arrested for Uploading "My Hero Academia" Anime via Perfect Dark
Tokyo Police Exposed Game Centers in Akihabara for Offering Counterfeit "Love Live!" Prizes
Japanese Police Arrested 51-year-old Man for Uploading Anime Music illegally for 10 Years
54-Year-Old Unemployed Man Arrested for Illegally Uploading "your name."
Kyoto Police Arrested Two Chinese Men for Illegally Uploading "Arslan," "Prisma Illya" Anime
70-year-old Man Stealing Shonen Jump before Release Found Guilty, 10 Months in Prison
Japanese Police Arrested 44 People for Illegal Uploading in Three Days
30-year-old Unemployed Man Arrested for Uploading "Kingdom" Manga
38-year-old Man Arrested for Posting "GATE" Episodes onto Video Sharing Site
Another 2 Chinese Arrested for Uploading "The Seven Deadly Sins" Manga
4 Men Arrested for Posting "One Piece" Latest Chapter Before Release
Police Arrested Man Who Posted Robot Anime Videos, Theme Songs