His inauguration ceremony will be held at anime Japan 2017 on Match 26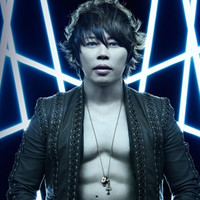 Manga-Anime Anti-Piracy Committee announced today that 46-year-old Japanese rock singer Takanori Nishikawa (T.M. Revolution) will be appointed as the Councillor for the Manga-Anime Guardians Project at the upcoming Anime Japan 2017 event.
The project was launched in July 2014 as the first cross-industry anti-piracy measures for manga and anime, and has been supported by Japanese government's Ministry of Economy, Trade and Industry, and Content Overseas Distribution Association (CODA). Major Japanese manga/anime companies that have joined the project are: Aniplex, Kadokawa, Good Smile Company, Kodansha, Sunrise, Shueisha, Shogakukan, ShoPro, Studio Ghibli, Tezuka Productions, Toei Animation, TMS Entertainment, Bandai Namco Games, Pierrot, and Bushiroad.
Nishikawa's inauguration ceremony will be held at the Seminar Stage (East Hall 6) in Tokyo Big Sight at
11:00 am on March 26. He will also join a panel discussion to talk about the future of the project with
Yoshihiro Furusawa (Kimi no Na wa. executive producer) and Daisuke Okeda (secretary-general of the
committee).
Takanori Nishikawa
©Epic Records Japan
Manga-Anime Guardians Project's "Thanks, friends" video
Source: Anime Japan 2017