If you missed "Strange Journey" when it first debuted, this will be your chance to finally play it.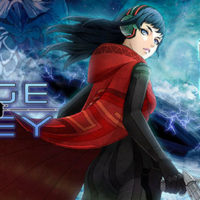 Back in 2009, Atlus released Shin Megami Tensei: Strange Journey for DS. Now there's a brand new remaster of the game coming out for 3DS with refined elements and a new character called Alex, Shin Megami Sensei: Deep Strange Journey is coming out this fall in Japan.
With over 350 demons, the aforementioned new character named Alex, a new ending route, new chest-up illustrations and full voiceovers, this looks to be the new definitive way to experience the Strange Journey story, especially if you never had a chance to play it before.
Check out the debut trailer and see what you think!
[via Gematsu]
-------
Fueled by horror, rainbow-sugar-pixel-rushes, and video games, Brittany is a freelancer who thrives on surrealism and ultraviolence. Follow her on Twitter @MolotovCupcake and check out her portfolio for more.