"I thought it would be a waste of money if I rent them."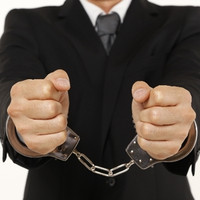 On April 3, Kanagawa Prefectural Police arrested a 42-year-old man for stealing 25 anime DVDs at a rental DVD store in Hiratsuka-city in the prefecture immediately following the crime. The suspect is a technical staff member of the Yokohama Harbor Police Station.
According to the police report, he pulled out the 25 DVDs (purchasing prices total: 194,000 yen/about 1,750 US dollars) from their cases and concealed them under his jacket. The theft was witnessed by the manager of the store who thought he was acting suspiciously. The manager caught him right after he walked out the store without paying, then called the police.
The suspect has worked as ship operator at the Yokohama Harbor Police Station. He was off duty on that day and visited the store during picking up his child who went to lesson. He has already admitted his charge and said, "I thought it would be a waste of money if I rent them." Yasuhiro Nitta, the chief of
Inspector General Room at the Kanagawa station, commented on the case, "This is an act that should
not be happened. We will take strict action based on the following investigation."
Source: Sankei Sports, Kanagawa Shimbun
*the thumbnail photo is provided by AC Illust
---
Related:
Chinese Court Finds Pirate Manga Site Guilty of Uploading 5,216 Japanese Titles
Three More Share Users Arrested for Illegally Uploading "Your Name."
Kyoto Police Arrested Chinese Man for Illegally Uploading "Ange Vierge" Anime Episode
Two Chinese Men Arrested for Selling Fake "Lyrical Nanoha" Hug Pillow
35-Year-Old Man Arrested for Uploading "My Hero Academia" Anime via Perfect Dark
Tokyo Police Exposed Game Centers in Akihabara for Offering Counterfeit "Love Live!" Prizes
Japanese Police Arrested 51-year-old Man for Uploading Anime Music illegally for 10 Years
54-Year-Old Unemployed Man Arrested for Illegally Uploading "your name."
Kyoto Police Arrested Two Chinese Men for Illegally Uploading "Arslan," "Prisma Illya" Anime
70-year-old Man Stealing Shonen Jump before Release Found Guilty, 10 Months in Prison
Japanese Police Arrested 44 People for Illegal Uploading in Three Days
30-year-old Unemployed Man Arrested for Uploading "Kingdom" Manga
38-year-old Man Arrested for Posting "GATE" Episodes onto Video Sharing Site
Another 2 Chinese Arrested for Uploading "The Seven Deadly Sins" Manga
4 Men Arrested for Posting "One Piece" Latest Chapter Before Release
Police Arrested Man Who Posted Robot Anime Videos, Theme Songs