The adorable badge-giving program will be ending service in Japan soon.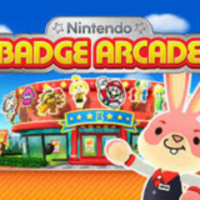 The Nintendo Badge Arcade has been a fun way to get cute little badges based on Nintendo products and other characters for some time now, but it's about to stop receiving updates, at least in Japan.
The free-to-play service that gave you a finite amount of daily plays will be receiving its final update on May 26. Until then free plays will be given away, and the existing badges will still be rotated out. The reason this is happening is because of issues with the 3DS's storage, for the curious. For that reason the service has to stop being updated.
The service has been going on since 2014 in Japan, but it launched in November 2015 in North America. There's no word just yet on whether or not the North American or European version will be shutting down.
[via Gematsu]
-------
Fueled by horror, rainbow-sugar-pixel-rushes, and video games, Brittany is a freelancer who thrives on surrealism and ultraviolence. Follow her on Twitter @MolotovCupcake and check out her portfolio for more.