This is super news, wouldn't you say?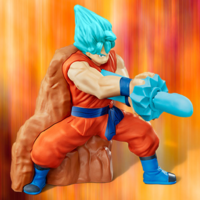 McDonald's in America just had an awesome series of Mario toys, but Japan is getting something equally cool: Dragon Ball Super toys!
There are six different toys, including Super Saiyan (with blue hair) Goku, blue-haired Super Saiyan Vegeta, Trunks, Gotenks, a Dragon Ball, and Shenron.
The toys just debuted today at McDonald's Japan, and while it doesn't look like we're going to be lucky enough to get them in the west, we can live vicariously through these awesome toy images and the video from McDonald's. Kamehame-ha-dang.
[via RocketNews24]
-------
Fueled by horror, rainbow-sugar-pixel-rushes, and video games, Brittany is a freelancer who thrives on surrealism and ultraviolence. Follow her on Twitter @MolotovCupcake and check out her portfolio for more.