Company unveils six new titles, including the first commercial title to be made with its game creator.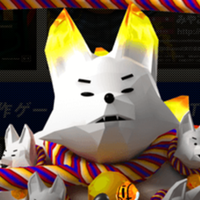 SmileBoom is making it easier for aspiring creators to bring their game ideas to life with SMILE GAME BUILDER. The Windows program allows game makers to create 3D RPGs without any coding, using a library of 3D models, 2D graphics, and various sound effects and music. And this weekend, at A 5th of BitSummit, they'll be showing off some of what their programs can do.
A 5th of BitSummit is one of Japan's largest showcases of indie games. SmileBoom will be at booth #94 this weekend, showing off five SMILE GAME BUILDER titles and one made in SmileBASIC, a program designed specifically to help creators design games for the Nintendo 3DS.
Titles being showcased include:
A Healer Only Lives Twice DLC (Pon Pon Games)
This DLC patch for the 2015 award-winning game is a resource pack featuring creatures with new actions. Any models in this DLC can be put toward your own game creation!
Iron Will (Pon Pon Games)
A game from the world of A Healer Only Lives Twice, featuring assets from the abovementioned DLC. In the game you play as Hawkeye, who is on a mission to collect a mysterious magical item from a nest of monsters. Rather than being a fighting-focused game, your main goal is stealth.
Super Hook Girl Side Story - For Smile Giving Birthday (Q-pic)
A spinoff of the award-winning New Super Hook Girl. In this adventure game, Hook and her sister Pick try to find a birthday present. Both the ending and the passage of time are influenced by players' decisions.
I Am Here. (Giggle Games)
You wake up in a metallic room with no memory of how you got there and only a smartphone at your disposal. Explore the mazes of this 3D horror game as you gather clues as to your condition and whereabouts.
In Vitra (Bumblebee)
Inspired by JRPGs, this German-made RPG takes place in a world that has recently become free of a slew of monster attacks. However, peace doesn't last long as a mysterious disease is affecting the country. Our heroes go on a quest to create a cure.
Doukutsujima for Nintendo 3DS (Puwatto X)
Available exclusively in Japan from the Nintendo eShop, this game won the grand prize in the free category of SmileBoom's 4th Petit Computer Ogiri. Created by a father/son programming team, it's a retro 2D dungeon crawler and also the first commercial game to be created using SmileBoom's SmileBASIC software.
A 5th of BitSummit takes play May 20-21 from 10 am to 5 pm at Miyako Messe, Kyoto 1F Exhibition Hall No. 2. Visit the official website for more information.
Source: SmileBoom
-----
Kara Dennison is responsible for multiple webcomics, blogs and runs interviews for (Re)Generation Who and PotterVerse, and is half the creative team behind the OEL light novel series Owl's Flower. She blogs at karadennison.com and tweets @RubyCosmos.