See more of the upcoming "Etrian Mystery Dungeon 2" before it hits shelves!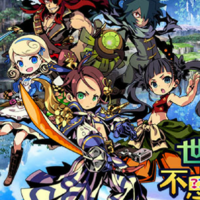 Atlus' upcoming Etrian Mystery Dungeon 2 is coming to 3DS in Japan on August 31, with a brand new character creation system, new dungeons, and other goodies for players to check out. There's a new trailer in the wild going over some of these features, and it certainly does make the game look appealing.
Check out the new trailer below as well as the Etrian Odyssey 10th anniversary logo — the series is celebrating its tenth year, with the original Etrian Odyssey having launched on January 18, 2007 in Japan.
[via Gematsu]
-------
Fueled by horror, rainbow-sugar-pixel-rushes, and video games, Brittany is a freelancer who thrives on surrealism and ultraviolence. Follow her on Twitter @MolotovCupcake and check out her portfolio for more.