Fünf Tage Anime!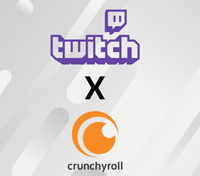 In den letzten Monaten hat Twitch viele verschiedene Marathons veranstaltet - sei es nun zu Power Rangers, Pokémon oder Mystery Science Theater 3000. Doch nun sind wir auch dabei, denn wir präsentieren den ersten großen Anime-Marathon auf Twitch!
Ganze fünf Tage lang könnt ihr mehr als 15 verschiedene Anime auf der Streaminplattform genießen - darunter auch Hits wie Yuri!!! On ICE, Mob Psycho 100, Miss Kobayashi's Dragon Maid oder Rokka -Braves of the Six Flowers-.
Eine genaue Programmübersicht wird am 21. Juli veröffentlicht. Los geht es dann am 28. Juli um 00:30 Uhr!
"Auf Twitch erhalten Inhalte rund um das Thema Anime immer großen Zuspruch seitens unserer Community, da die Gaming- und Anime-Kulturen viel voneinander übernommen haben", sagt Annie Berrones, Director of Emerging Content Marketing bei Twitch. "Im Laufe des Anime-Marathons zeigen wir in Kooperation mit Crunchyroll über fünf Tage hinweg 15 verschiedene Serien und gehen damit wie nie zuvor auf diese besondere Leidenschaft unserer Community ein."
Außerdem wird Twitch passend zum Event neue, zu den Serien passenden Emotes veröffentlichen, welche allen Abonnenten von TwitchPresents zur Verfügung stehen werden.
"Crunchyroll und Twitch bringen leidenschaftliche Fangemeinden zusammen, die man mit anderen innerhalb unserer Communities nicht vergleichen kann. Dieser allererste Anime-Marathon ist die perfekte Kooperation für Twitch- und Crunchyroll-Fans", sagt Kun Gao, Co-Founder und General Manager von Crunchyroll. "Wir vereinen zwei große Fangemeinden über ihre gemeinsamen Leidenschaften. Wir freuen uns, ab nächster Woche neue Zuschauer in die Welt unserer liebsten Anime-Serien zu entführen."
Wir freuen uns schon darauf, mit euch live viele tolle Animes in dieser Woche zu gucken und danken den Kollegen von Twitch schon einmal für ihre tolle Zusammenarbeit.
Wir wünschen euch viel Spaß beim großen Anime-Marathon!
UPDATE: Unser Sendeplan
Unser Sendeplan steht endlich fest und wir freuen uns, ihn euch im Folgenden detailliert vorzustellen.
28.07.:
00:30 Uhr - 05:30 Uhr: Mob Psycho 100
06:00 Uhr - 11:30 Uhr: Miss Kobayashi's Dragon Maid
12:00 Uhr - 21:30 Uhr: Bungo Stray Dogs
22:30 Uhr - 00:00 Uhr: Sound! Euphonium
29.07.:
00:00 Uhr - 04:00 Uhr: Sound! Euphonium
04:30 Uhr - 09:30 Uhr: Yuri!!! On ICE
10:00 Uhr - 12:00 Uhr: Space Patrol Luluco
12:30 Uhr - 18:00 Uhr: Anne-Happy
18:30 Uhr - 00:00 Uhr: Saga of Tanya the Evil
30.07.:
00:00 Uhr - 05:30 Uhr: Joker Game
05:30 Uhr - 11:30 Uhr: ReLife
11:30 Uhr - 17:30 Uhr: Kemono Friends
17:30 Uhr - 23:30 Uhr: Rokka -Braves of the Six Flowers-
23:30 Uhr - 00:00 Uhr: New Game!
31.07.:
00:00 Uhr - 05:00 Uhr: New Game!
05:00 Uhr - 10:00 Uhr: Gabriel Dropout
10:30 Uhr - 11:00 Uhr: Ojisan and Marshmallow
11:30 Uhr - 12:30 Uhr: Wooser's Hand-to-Mouth Life
13:00 Uhr - 18:30 Uhr: WorldEnd: What do you do at the end of the world? Are you busy? Will you save us?
18:30 Uhr - 00:00 Uhr: Akashic Records of Bastard Magical Instrucor
01.08.:
00:00 Uhr - 05:00 Uhr: Free! - Iwatobi Swim Club
05:30 Uhr - 11:00 Uhr: Mob Psycho 100
11:30 Uhr - 17:30 Uhr: Miss Kobayashi's Dragon Maid
17:30 Uhr - 22:30 Uhr: Yuri!!! On ICE