Film to premiere in Italy this October before Japanese premiere in January 2018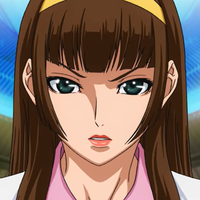 Following up on the previous 60-second teaser and news of an Italian premiere in October, the official Toei Animation YouTube channel has been updated with the first longform trailer and the official title of the 2018 Mazinger Z film.
The film will now be known as Mazinger Z: Infinity and will premiere on January 13th, 2018 in Japanese theaters. The voice cast features an all-star lineup with Showtaro Morikubo, Ai Kayano, Sumire Uesaka, Natsuki Hanae, Watatu Takagi, Kappei Yamaguchi, Masami Kikuchi, Junpei Morita, Bin Shimada, Kozo Shioya and Unsho Ishizuka. The film will also premiere later this year in Italian theaters before Japan, reflecting the immense popularity of Mazinger Z in Europe. The trailer also features legendary performer Ichiro Mizuki performing a new rendition of the Mazinger Z opening theme.
via Mantan Web