Tomoki Kobayashi (Akame ga KILL!)-directed series is set for January 2018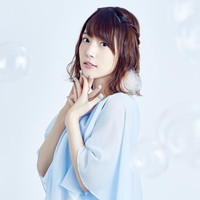 The official Twitter of 27-year-old anime voice actress Maaya Uchida posted a 70-second message video from her to announce that her 7th solo single "aventure bleu" will be released on February 14, 2018, and that the song will be used as the OP theme for the upcoming TV anime adaptation of Haruto Hino's home drinking-themed manga Takunomi. (literally means drinking at home). She is also cast as Makoto Kiriyama, one of the four main characters in the anime.
"aventure bleu" is written by meg rock (aka Megumi Hinata), best known for her writing work for Shoko Nakagawa's top-selling song "Sorairo Days" (Tengen Toppa Gurren Lagann OP), and Swedish musician Rasmus Faber, who has collaborated with Maaya Sakamoto, Megumi Nakajima, and Akino Arai, joins as composer/arranger.
"Hello, everyone. I'm Maaya Uchia. I have some happy news for you. That is..., a release of my 7th single
has been decided! Yatta! Because it is so happy, I've brought a desert. What am I announcing about? My
7th single is called 'aventure bleu,' and is decided to be released on February 14, 2018, and more, it will
be featured as the OP theme for the TV anime Takunomi. I am soooo happy! Thank you very much. I hope
you will watch the TV anime Takunoimi. while drinking at home, or eating a sweet desert like this. Because
this is very sweet, I think a carbonated sparkling-type drink would be good with this one ? That said, 'aventure
bleu' will be released on February 14. Please look forward to it! This is from Maaya Uchisa. Bye bye!"
内田真礼7thシングル「aventure bleu」が2月14日(水)にリリース決定!!さらに、表題曲「aventure bleu」はTVアニメ「たくのみ。」のOP主題歌に決定!!内田真礼本人からのコメント動画をどうぞ♪(スタッフ)https://t.co/ZYtkhdv8Jy pic.twitter.com/5lbolvXXV5

— 内田真礼 Official (@MaayaUchida) 2017年11月12日
---
The comedy manga series has been serialized in Shogakukan's manga app Manga One and the Ura Sunday
website since August 2015, and four tankobon volumes have been available in Japan. Production IMS (Hybrid
x Heart Magias Academy Ataraxia)-produced TV anime adaptation is slated for January 2018.
Character PV
Teaser PV
"Takunomi." TV anime main staff:
Director: Tomoki Kobayashi (Utawarerumono, Akame ga KILL!)
Scenarios: Katsuhiko Takayama (Ange Vierge, Sagrada Reset)
Anime Character Designer: Shinpei Kobayashi (Castle Town Dandelion)
Sound Director: Takatoshi Hamano
Sound Production: Magic Capsule
Music: Masato Suzuki (MoNSTER SONIC!)
Music Production: Pony Canyon
Anime Production: Production IMS (High School Fleet, Hybrid x Heart Magias Academy Ataraxia)
Source: Maaya Uchida official Twitter
©2018 Haruti Hino, Shogakukan/"Takunomi." Production Committee
© Haruti Hino/Shogakukan