Nanase Nishino (Nogizaka46 member) plays the new video girl in the sequel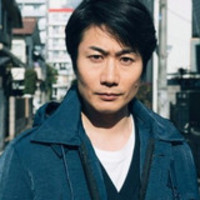 TV Tokyo's official website for "Denei Shoujo ~VIDEO GIRL AI 2018~," the upcoming live-action TV drama sequel to Masakazu Katsura's Denei Shoujo/Video Girl Ai manga, announced its additional cast members, including 44-year-old Shigeyuki Totsugi (Jun Inoue in One Week Friends.) as the protagonist of the original manga series, Youta Moteuchi.
As reported, the sequel is set 25 years after the "Ai" arc of the manga story, featuring the new protagonist Shou Moteuchi (Shuhei Nomura). He is Youta's nephew and has lived in Youta's house after his parents' divorce. Youta is now 42 years old and working as a professional picture book writer as told in the manga's "Len" arc.
Appearances of the original video girl Ai Amano (whose life with Youta seven years later was slightly mentioned in the manga's second arc) in the TV drama has not yet been confirmed. Instead, Kouji
Shimizu, who was a dancer at Disco K2R in the manga's first arc, is played by 44-year-old Jun Murakami.
He is a producer who had huge hits in the past and has not much jobs now.
Youta Moteuchi: Shigeyuki Totsugi
Nanami Shibahara (Sho's one-sided love interest at school): Marie Iitoyo
Tomoaki Furuya (Shou's childhood and best friend): Hiroya Shimizu
Rika Ohmiya (a lower-class student who secretly falls in love with Shou): Karen Ohtomo
---
"Denei Shoujo ~VIDEO GIRL AI 2018~" is scheduled to premiere in TV Tokyo's 30-minute midnight
programming block "Saturday Drama 24" in January 2018. And Amazon Prime Video will exclusivley
stream the episodes one week early in Japan.
Nanase Nishino as Ai Amano
#ドラマ #電影少女2018 注目の #ビデオガール #天野アイ は今、最も勢いのある #アイドル #乃木坂46 #西野七瀬 に決定!
西野は役作りのため、トレードマークのロングヘアをばっさり切りました♪#桂正和 #電影少女 #野村周平 #テレ東 pic.twitter.com/DNPhqIOTDu

— テレ東「電影少女2018」1月放送! (@videogirl2018) 2017年11月13日
Source: TV Tokyo
© "Denei Shoujo ~VIDEO GIRL AI 2018~" Production Committee
© Masakazu Katsura/Shueisha