Main cast revealed for Spring 2018 TV anime based on yakuza / psychic / comedy manga by Masao Ohtake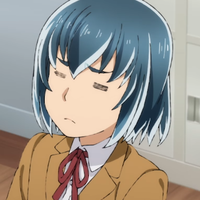 Psychic powers, kung fu fighting, and organized crime all are part of the ordinary high school experience in the official trailer for Hinamatsuri, an upcoming TV anime that is based on the yakuza / psychic / comedy manga by Masao Ohtake.
The main cast for Hinamatsuri has also been revealed, including:
Takako Tanaka as Hina, a mysterious girl who lives a charmed and lazy life with Yoshifumi. Hina is a powerful psychic and she can fling objects telekinetically with great force. It's difficult to tell what Hina is thinking because of her expressionless demeanor, but she loves to snack on salted salmon roe.
Yoshiki Nakajima as Yoshifumi Nitta, a young member of the Ashikawa-gumi yakuza family. Yoshifumi is a trusted and competent subordinate, and he runs multiple criminal enterprises. He was enjoying life as bachelor until Hina showed up, and now his daily life is a constant battle. Yoshifumi's soft-heartedness often gets him embroiled in the troubles of other people.
Rie Murakawa as Anzu, a girl who is dispatched by the organization to get rid of Hina. Like Hina, Anzu also has powerful psychic abilities. Despite her gentle appearance and expressive face, Anzu is ignorant in the ways of the world and quite aggressive. Anzu's life isn't going particularly well at the moment, and she is currently homeless.
And Kaede Hondo as Hitomi Mishima, a classmate who looks after Hina during the day and who works as a bartender at night in a bar managed by Utako. Hitomi is hyper-competent and tends to be good at anything she becomes involved in, and as a result adults often come to her with their problems.
The original Hinamatsuri manga is serialized in Kadokawa's Harta seinen manga magazine. The story follows Yoshifumi Nitta, a young yakuza who belongs to the Ashikawa-gumi. One day, a strange elliptical object crashes into his room, and the object contains an emotionless but powerfully psionic girl named Hina. Threatened by her psychic power, Nitta allows Hina to live with him. Nitta has to take care of Hina, who is a lazy and sloppy roommate. Gradually, Hina begins to trust Nitta, because he never tries to use her power for his own personal gain.
The Hinamatsuri TV anime is directed by Kei Oikawa and features animation by feel.. Hinamatsuri begins broadcasting in Japan in the Spring season of 2018.
Sources:
Official Hinamatsuri TV anime home page
Paul Chapman is the host of The Greatest Movie EVER! Podcast and GME! Anime Fun Time.