La nuova serie sarà ambientata in Francia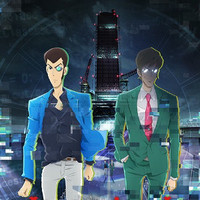 Sono stati aperti un sito ufficiale e un account Twitter per la nuova serie TV dedicata al celebre ladro Lupin III e sono stati svelati lo staff, il periodo di uscita e l'ambientazione.
Lupin the Third Part 5 sarà ambientata Francia, la terra di origine del nonno Arsenio Lupin (protagonista dei romanzi di Maurice Leblanc) e ai nostri giorni. Vedremo il ladro ideato da Monkey Punch usare Internet e dispositivi digitali a fianco delle pistole e automobili classiche.
La serie andrà in onda il prossimo aprile su NTV e sarà diretta da Yuichiro Yano (Lupin III - L'Avventura Italiana) per Telecom Animation Film, mentre il character design sarà di Hisao Yokobori (Lupin III - L'Avventura Italiana) e la sceneggiatura sarà di Ichiro Okouchi (Code Geass, Kabaneri of the Iron Fortress).
Fonte: Anime News Network.