Popular anime voice actor's 1st full album hits stores February 26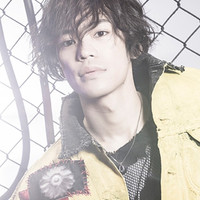 Lantis has posted a short version music video for "Take the TOP," the lead track from 28-year-old voice actor Kensho Ono's upcoming first full album of the same name. He is best known as Tetsuya Kuroko in the Kuroko's Basketball anime series and the Japanese dub voice of Harry Potter (Daniel Radcliffe).
While working as one of the most popular anime voice actors, he has released four single and two mini albums. His first full album "Take the TOP" includes the title and lead tracks from the CDs (watch the MVs below, too) and some newly-recorded songs. One is confirmed to be provided by four-member Japanese rock band the band apart. The album is set to be released in Japan on February 26, then his next tour for the album will follow this summer.
"Take the TOP" short MV
---
1st single "FANTASTIC TUNE" (February 26, 2014 release)
"Touch" from 1st mini album "Touch the Style" (June 25, 2014 release)
2nd single "ZERO" (April 8, 2015 release)
3rd single "Story" (January 27, 2016 release)
"Night Drivin'" from 2nd mini album "COLORS" (March 23, 2016 release)
4th single "Against The Wind" (April 5, 2017)
Source: Lantis official YouTube channel
(C) Lantis