She released 13 singles and three albums in her six-year career from 2011 to 2016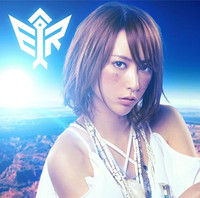 Popular anison singer Eir Aoi has been taking a hiatus from activities due to her health issues since her two-day concert at Nippon Budokan in November 2016. At the time, no details on her condition were revealed in the announcement for her indefinite break. She was best known for her theme song works for Fate/Zero, Sword Art Online, KILL la KILL, and The Heroic Legend of Arslan.
15 months has passed since then, and her official website has suddenly started showing a flashing blue light, which might be received as a teaser announcement for her upcoming return. Nothing else is displayed on the site now. We will report as soon as we receive an official announcement.
Screenshot of her official website
CD jacket of her last 13th single "Tsubasa" released in July 2016
Source: Eir Aoi official website