She has taken a hiatus from activities for 15 months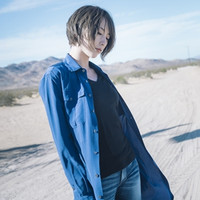 Following the previous intimation with the flashing blue light that we reported last week, the official website for popular anison singer Eir Aoi (Fate/Zero, Sword Art Online, KILL la KILL, and The Heroic Legend of Arslan) announced today that she will resume her activities this spring. She has been taking a hiatus from activities due to her health issues since her two-day concert at Nippon Budokan in November 2016.
The site also posted a music video for her brand new song "Yakusoku" (The Promise) composed/arranged by Ryosuke Shigenaga, who has worked with her since her 2nd single "AURORA" released in September 2012. This is a message song to her fans who have been waiting for 15 months, and she put her thoughts that she felt during the break into its lyrics that was co-written with Shigenaga, Unfortunately, the music video "Yakusoku" on her official YouTube channel is currently region-locked to the United States.
New artist visual
2018年2月7日
Source: Eir Aoi official website