À quand une publication en France ?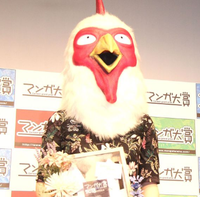 Les résultats de la onzième édition du Prix Manga Taishô viennent d'être révélés via le site officiel de cette très renommée compétition ! C'est la mangaka Paru Itagaki qui a remporté le trophée avec son œuvre Beastars. Toujours en cours de publication au Japon, le manga a débuté en 2016 dans les pages de la revue Shônen Champion de l'éditeur Akita Shoten. Comptant déjà 7 tomes (et un spin off nommé Beast Complex), la série est pourtant encore inédite en France.
Beastars devance donc des oeuvres pourtant renommées comme Gloutons & Dragons (Casterman), To Your Eternity (Pika), L'Atelier des Sorciers (Pika), Made in Abyss (Ototo) ou encore The Promised Neverland (Kazé).
Source : Manga Taishô