Feature film adaptation of acclaimed manga premieres in July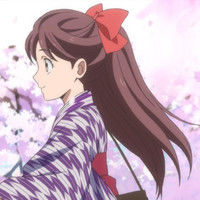 Film distributor and licensor Eleven Arts Anime Studio has announced plans to release the feature film adaptation of the Haikara-San ga Tôru manga as Haikara-San: Here Comes Miss Modern later this year. The feature film adaptation of the acclaimed manga and anime is being split into two parts, with the first part being screened starting on July 8th in the US as a limited engagement, whiile the second part will premiere in Japan later this Fall, with US screenings for it yet to be confirmed.
Eleven Arts Anime Studio describes the film:
Benio's aptitude for martial arts, her strong will, and her dedication to her friends is what made her such an icon in the original manga, and inspired a successful run for the TV adaptation. Today, titles like Wonder Woman and Lady Bird and even other anime such as Mary and the Witch's Flower and Napping Princess have carried the torch with themes of female empowerment. Haikara-San: Here Comes Miss Modern updates a beloved character while joining the roster of new female cinema for today's world.
---