Bell and Hestia join Kino and Hermes for new smartphone adventures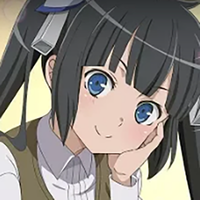 Starting tonight, worlds collide in the first-ever DanMachi - Memoria Freese collaboration event. And there's more than one Hermes in the house!
Renowned Journeyers Kino and Hermes will be crossing paths with the DanMemo team in the new collaboration. The story, written by DanMachi creator Fujino Omori and Kino's Journey creator Keiichi Sigsawa, will see you fighting monsters alongside your favorite characters from both series. How has Kino met up with the DanMachi crew, and what's Hestia doing with a motorrad? All will come clear if you make it to the end of the campaign.
To celebrate the kickoff of the event, Crunchyroll is holding a sweepstakes to win a shikishi signed by either Omori or Sigsawa! Full details on how to enter can be found on the contest's forum post.
The KinoMemo event runs until May 17 at 6:59 PM PST.
>> Enter the #KinoMemo Sweepstakes
>> Download DanMachi - Memoria Freese for iOS
>> Download DanMachi - Memoria Freese for Android
-----
Kara Dennison is responsible for multiple webcomics, and is half the creative team behind the OEL light novel series Owl's Flower. She blogs at karadennison.com and tweets @RubyCosmos. Her work can currently be read in Stranger Tales of the City from Obverse Books.