The band also provided theme songs for "Kuroko's Basketball" and many other anime series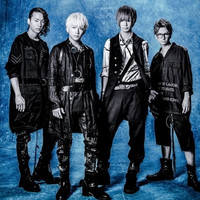 The official website for four-member Japanese rock band Fo'xTails announced on May 6 that they will break up after their last concert at Daikanyama Unit in Tokyo on August 1 and that the members will pursue their own careers. Their upcoming 7th single song "Atria" to be released on May 23 is now used as the ED theme for the "Toutsuki Ressha/Toutsuki Train" arc of the TV anime Food Wars! The Third Plate.
Vocalist takao says, "In order to not to lose our way, we had kept running feverishly only looking ahead for five years since we formed Fo'xTails. In those days, there had been a lot of issues that we couldn't express in words, such as differences among each member's opinions and directions, in addition to continued frustration that things didn't go so right and smoothly. We talked about if we should continue in such a state, then we reached the decision to break up."
One of the band's two guitarists Narukaze apologizes, "Even though we wanted, it was impossible to
continue. I am sorry." The other guitarist Tera says, "Sorry for such a hasty announcement. I feel so
bad for the people who have helped and supported us."
Then bassist Takayuki Sakamoto explains, "One of the biggest reasons for this decision is that we had
gradually become uncertain about the future of Fo'xTails' music. As we started loosing clear vision about
it created by this four members, it became difficult to maintain our motivation for the band."
The band made their major debut from Lantis in 2015 and performed theme songs for Kuroko's Basketball,
Junjo Romantica 3, Battle Spirits Burning Soul, Dimension W, Handa-kun, and Chronos Ruler.
Fo'xTails
【ビジュアル解禁!】
7th single「アトリア」
5/23(水)リリース

1.アトリア
2.Try Me!!!!
3.flow

▼[アトリア]Music Video Fullサイズ公開!https://t.co/cIt2xpsmdd#FoxTails#syokugeki_anime pic.twitter.com/r1g72qlxT1

— Fo'xTails staff (@FoxTails_kon) 2018年4月25日
"Atria" full MV
Source: Fo'xTails official website