Find out which grimoire (and style of magic) you'd receive as a wizard in the Clover Kingdom!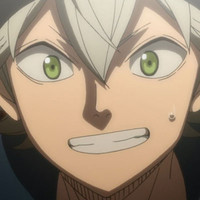 For those of you 15 years old and above, the day you've been waiting for is here. That's right: it's time for the Grimoire Acceptance Ceremony! It's time to gather around the Grimoire Tower, listen through the speech and hold out our hands for the book of spells bound to us by destiny.
Well...okay, maybe not quite that. Our Grimoire Acceptance Ceremony requires more of a formal test first. We don't possess the exact same magic to dole out the grimoires (at least, not yet), so we'll need you to take the quiz below to figure out exactly what grimoire, and most importantly what type of spells, are best suited to you!