The future of the "High School Fleet" feature film is currently unclear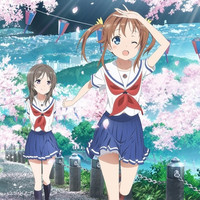 According to the report by Tokyo Shoko Research on Monday, Tokyo-based anime production company Production IMS has started procedures to adjust its debt. While the total amount of the debt is still under investigation, an attorney who is in charge of the procedures says the company is likely to go into bankruptcy soon.
Production IMS was established by the former AIC producer Yoshiyuki Matsuzaki (Haganai, Date A Live, Oreimo) in February 2013. After several subcontract works, it produced its first prime contract anime work Inari, Konkon, Koi Iroha in January-March 2014. Its main TV anime works are:
Date A Live II (2014)
Gonna be the Twin-Tail!! (2014)
The Testament of Sister New Devil (2015)
Castle Town Dandelion (2015)
The Testament of Sister New Devil Burst (2015)
Active Raid (2016)
Hundred (2016)
High School Fleet (2016)
Hybrid × Heart Magias Academy Ataraxia (2016)
Takunomi. (2018)
However, as the demand for production cost and payment to subcontractors increased, sales remained
stagnant and cash flow deteriorated. As part of reconstruction effort, it closed its Hikarigaoka Studio in
Tokyo in December 2017, but the management has finally reached the limit and has to accept this step.
---
Two months ago, Production IMS announced that an all-new feature film based on its original anime
series High School Fleet was in the works. The future of its production and release is currently unclear.
Announcement for the "High School Fleet" film
Source: Tokyo Shoko Reserach, NetLabo
©AIS /Maritime Safety Support Department