Cure Macherie and Cure Amour will show their first transformation in the next 20th episode tomorrow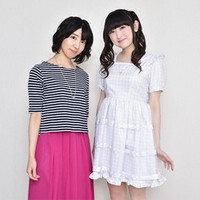 As expected by all fans, Toei Animation's official website for Hugtto! PreCure, the ongoing 15th TV series of its long-running magical girl anime franchise PreCure, confirmed today on June 16 that Yukari Nao and Yukari Tamura are set to voice the two new PreCure girls, Cure Macherie and Cure Amour, respectively.
Nao Taumra, who is also known as the voice of Chika Amatori in World Trigger (2014-2016) and Hinata Kinoshita in The [email protected] Million Live! (2013-), has been playing Emiru Aisaki, the 6th grader of elementary school and adores the PreCure girls. And needless to introduce, Yukari Tamura, who has been active as one of the most popular anime voice actresses since the late 1990s, is cast as Ruru Amour, an android part-time worker at the Criasu Corporation, the series' main villain organization. After building friendship and trust in the recent episodes, the two have made their mind to become PreCure girls together.
The visuals of Cure Macherie and Cure Amour were already introduced in the end of the trailer for the
next 20th episode to be aired in Japan this Sunday. It is the first time in the franchise's 15-year history
that two new regular PreCure girls appear at the same time.
20th episode trailer
Nao Tamura and Yukari Tamura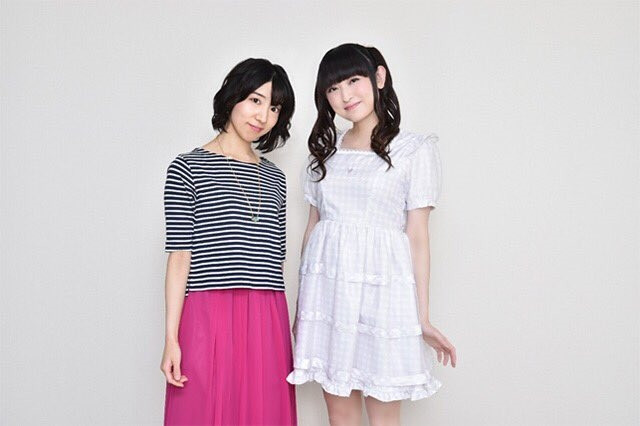 Emiru Aisaki/Cure Macherie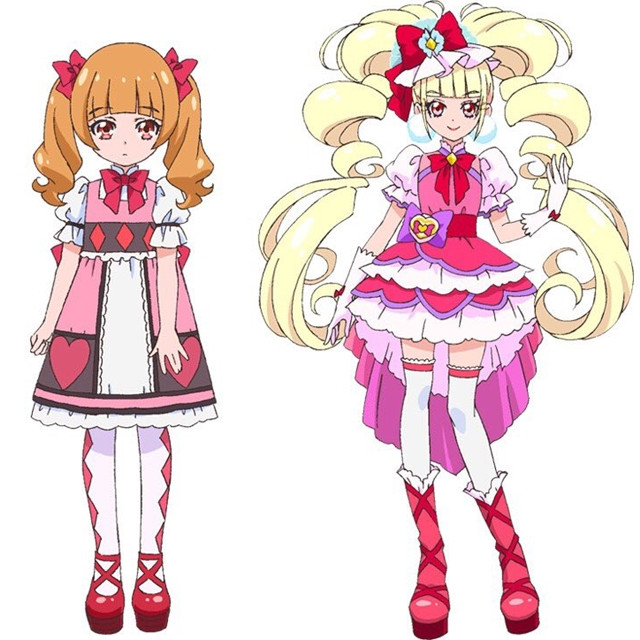 Ruru Amour/Cure Amour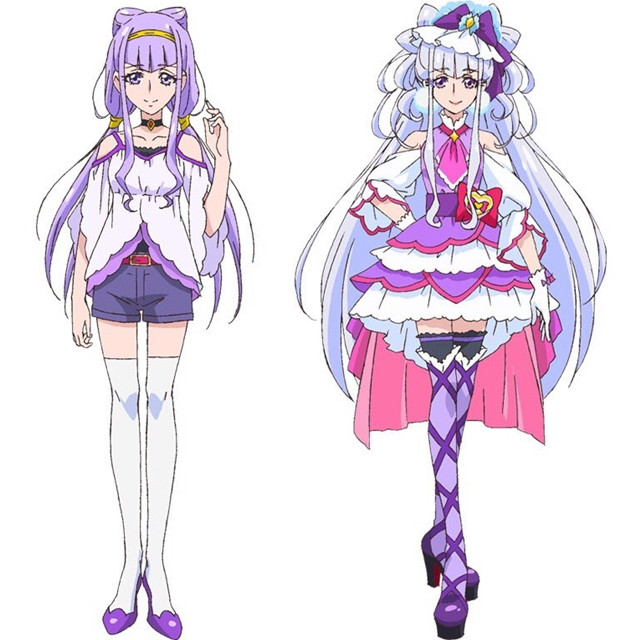 【HUGっと!プリキュア 】
明日放送!第20話#愛崎えみる が #キュアマシェリ に! #ルールー が #キュアアムール
に変身します!
それぞれの役を演じる #田村奈央 さん& #田村ゆかり さんから
メッセージが届きました!https://t.co/4YmQEvhhNr
是非チェック!#precure #HUGっと #プリキュア pic.twitter.com/mApdMaz2g7

— 東映アニメーション公式 (@toeianime_info) 2018年6月15日
The PreCure franchise's official YouTube channel has posted a special PV "You can learn about Hugtto! PreCure
in three minutes."
Source: "Hugtto! PreCure" official website, Toei Animation official Twitter
©ABC-A, Toei Animation