YouTube personality expands her wardrobe for AIChannel and AIGames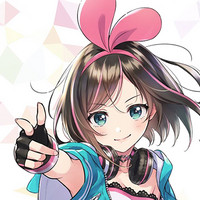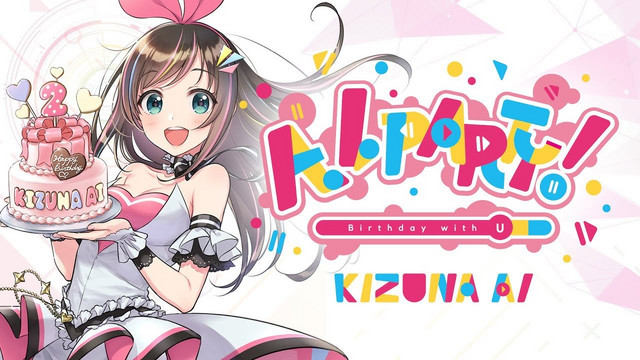 YouTube Best Girl Kizuna Ai celebrated the Big 2... well, just the Big 2, really... today with her fans. The party included a mini-concert, visits from other VTuber personalities, and -- most exciting of all -- the promise of two new looks for Ai-chan!
Ai sported her birthday best on the venue's screens, with a fluffy special occasion outfit reminiscent of her usual getup. But as part of the many surprises of the evening, she revealed that we can look forward to two new avatars: one for each of her YouTube channels.
For the popular A.I.Channel, which most of us are most familiar with, she's sporting an upgraded version of her familiar tricolor ensemble. This one has a much more dressed-up look, with a button-up top and short tie. Plus, she's taking a cue from her birthday dress and keeping some of those lacy frills:
And for her let's play channel, A.I.Games, Ai is going for an even bigger style change! The look throws in aqua sneakers and top, pares down her usual ensemble to a more sporty form-fitting set, and -- a personal favorite touch -- imagines her with a shorter haircut!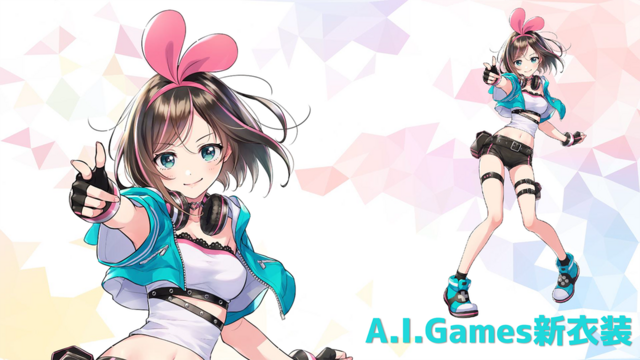 Of course, her signature headband isn't going anywhere.
The new outfits and art were created by Yen Morikura, Ai's original character designer and one of the three people behind the VTuber's creation.
The two new looks are expected to premiere on her channel sometimes in August.
Source: @aichan_nel
-----
Kara Dennison is responsible for multiple webcomics, and is half the creative team behind the OEL light novel series Owl's Flower. She blogs at karadennison.com and tweets @RubyCosmos. Her next book, Black Archive #21 – Heaven Sent, is currently available for preorder from Obverse Books.