The much-anticipated new season is now available on Crunchyroll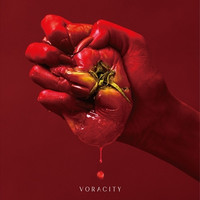 On the premiere day of the third season of the TV anime adaptation of Kugane Maruyama's dark fantasy light novel series Overlord in Japan, Kadokawa's official anime YouTube channel also started streaming a 145-second music video for its OP theme song "VORACITY" performed by [email protected]'s contemporary creative unit MYTH & ROID (pronounced as Miss Android) featuring its current vocalist KIHOW.
The unit was formed by [email protected], lyricist hotaru, and its first vocalist Mayu in 2015 and released their debut single "L.L.L." in August of the same year, which was used as the ED theme for the first season of the Overlord TV anime series. Then they provided the theme song "Crazy Scary Holy Fantasy" (with Mayu) for the first part of the two-part compilation films of the TV anime first season released in February 2017, and the ED theme "HYDRA" (with KIHOW) for the TV anime second season aired in Japan from January to April 2018.
"VORACITY" short MV
先ほどO.Aされました「オーバーロードⅢ」のOP主題歌「VORACITY 」、MYTH & ROIDが担当しております。楽曲いかがでしたでしょうか。MVも公開されましたので是非チェックお願いします。

MYTH & ROID 「VORACITY」 Music Clip short ver.https://t.co/1qunCPMYjY pic.twitter.com/pSZNFZWcDd

— MYTH & ROID(公式) (@myth_and_roid) 2018年7月10日
---
"L.L.L."
"Crazy Scary Holy Fantasy"
"HYDRA"
---
The highly anticipated third season of the overlord TV anime premiered in Japan on July 10,
and its first episode "A Ruler's Melancholy" is also now available to Crunchyroll Premium members.
"Overlord III" Japanese PV
Key visual
【キービジュアル解禁!】7月10日にスタートする「オーバーロードⅢ」のキービジュアルを公開しました!アインズの超越者たる力を誇示する、禍々しいビジュアルとなっております!
そして公式HPのTOPもリニューアル!https://t.co/tWAiKFcvmx#overlord_anime pic.twitter.com/jg8fTBH134

— オーバーロード/TVアニメ公式 (@over_lord_anime) 2018年6月24日
Source: MYTH & ROID official website, Twitter
© TaWaRa Inc,All rights reserved.
© Kugane Maruyama, KADOKAWA/Overlord 3 Production Committee