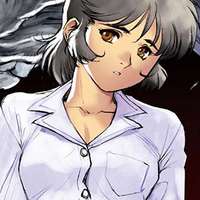 El hijo del ilustrador, diseñador y autor de manga Hiroshi Kajiyama anunciaba vía la cuenta de Twitter de su padre el fallecimiento del mismo, aunque no daba datos sobre fecha concreta, motivo o edad del mismo. El departamento editorial de la revista Comic Ryu de Tokuma Shoten confirmaba la muerte del ilustrador vía la web Natalie.
Kajiyama debutaba en la industria de los videojuegos en los años 90 como planificador, guionista, diseñador de personajes y autor de las ilustraciones de Dragon Master Silk y Dragon Master Silk 2. También trabajo como diseñador de personajes, enemigos o ilustrador en Shining Force Gaiden Ensei: Jashin no Kuni e, Shining Force: The Sword of Hajya (Shining Force Gaiden II: Jashin no Mezame), Shining Force Gaiden: Final Conflict, Shining Wisdom, Shining Force III, Golden Sun, Golden Sun: The Lost Age, Golden Sun: Dark Dawn, Queen's Blade: Spiral Chaos, Super Heroine Chronicle y Magician's DEAD.
Kajiyama actualmente trabajaba en el anime Shichisei no Subaru, estrenado el pasado 5 de julio, encargándose de los diseños de los Espíritus y Familiares.
Fuente: ANN