Love Live! Sunshine!! prepares for gacha crossover this August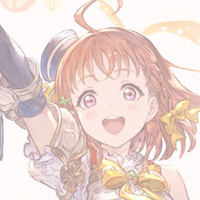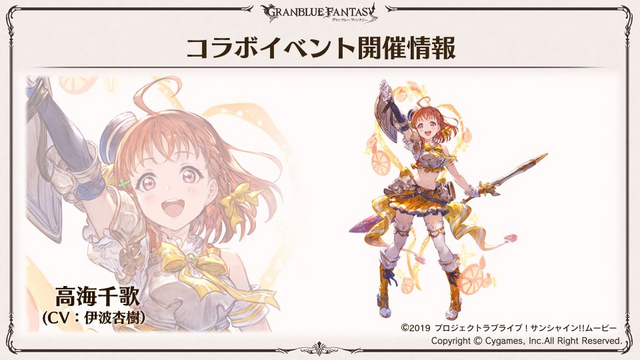 As we previously reported, mobile game Granblue Fantasy is preparing to cross over with idol series Love Live! Sunshine!! The official announcement teased Chika's fantasy world makeover, complete with sword and some notably mikan-shaped accessories, but we've yet to see all nine in full regalia.
However, the official Granblue Fantasy Twitter has gifted us with a sneak preview of two more of the school idols in full fantasy style!
Check out Riko, complete with magical piano keys: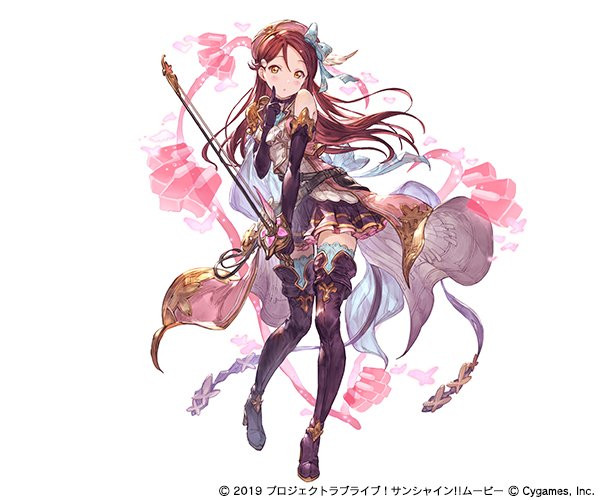 And Kanan, who (naturally) appears to be showing off some dolphin-themed water powers: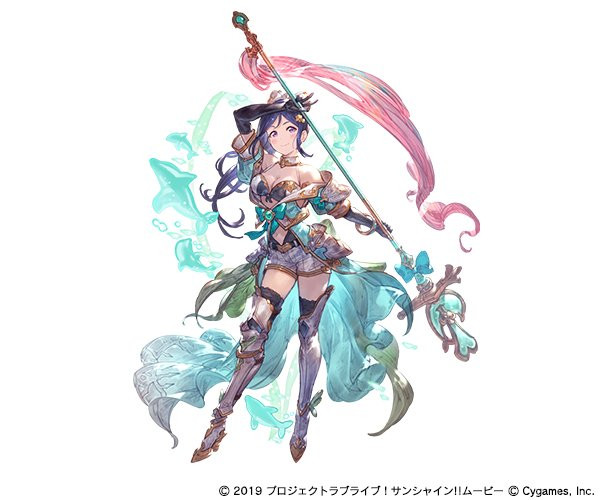 Judging by this trio, it's a safe guess that Granblue will be rolling out the character designs in threes, with one per subunit per announcement. There's no indication of who we'll see next, but at least we know we'll get to see them all by the time the campaign begins next month.
>> Granblue Fantasy JP Website
>> Watch Love Live! Sunshine!! on Crunchyroll
Source: @granbluefantasy on Twitter
-----