La adaptación televisiva animada de las novelas Tensei Shitara Slime Datta Ken (Cuando me reencarné en un slime) de Fuse (escritor) y Mitz Vah (ilustraciones) ha revelado que TRUE se encargará de poner el ending a la serie con el tema "Another colony". El CD con el tema se pondrá a la venta el 7 de noviembre.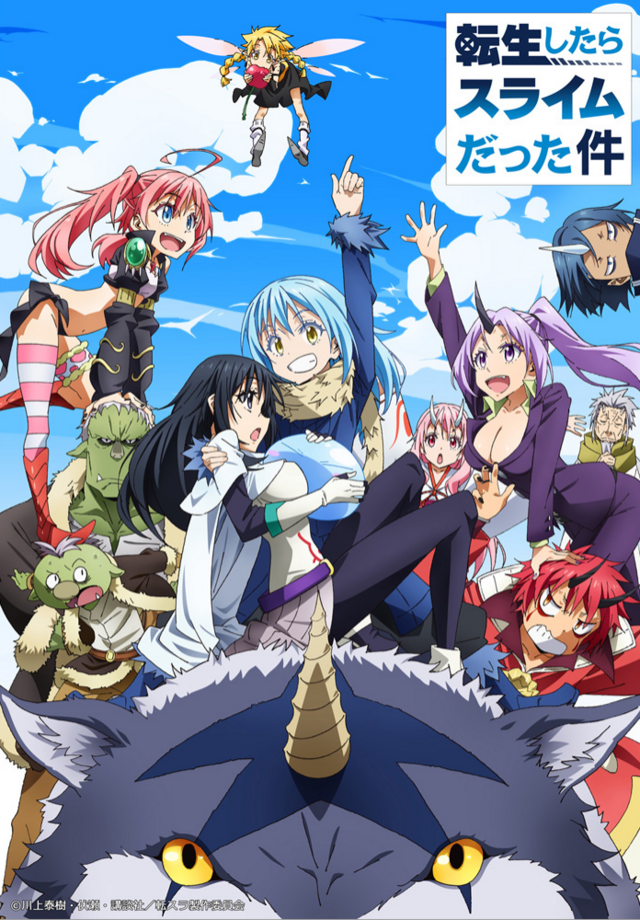 En el reparto anunciado están:
Miho Okazaki como Rimuru
Tomoaki Maeno como Veldora
Yumiri Hanamori como Shizu,
Makoto Furukawa como Benimaru
Sayaka Senbongi como Shuna
M.A.O. como Shion
Takuya Eguchi como Soei
Houchu Ohtsuka como Hakuro
Rina Hidaka como Milim
Megumi Toyoguchi como el Gran Sabio
Junichi Yanagita será Kurobe
Chikahiro Kobayashi como Ranga
Yasuhito Kikuchi (Infinite Stratos, Macross Frontier) dirigirá el anime bajo el estudio 8-Bit, siendo Atsushi Nakayama (Absolute Duo) el director asistente. Kazuyuki Fudeyasu (Tantei Opera Milky Holmes, Recovery of an MMO Junkie) se encargará de los guiones, mientras que Ryouma Ebata (Busou Shinki, Mahou Sensou) se encargará de adaptar al anime los diseños de personajes. Takahiro Kishida (Knights and Magic) está al cargo de diseñar los monstruos. La música la compondrá Elements Garden.
Takuma Terashima se encargará de interpretar su opening con el tema "Nameless Story".
Satoru Mikami es un hombre de 37 años que tiene un trabajo que no le gusta, sin salida y que no es feliz con la vida que lleva, pero cuando muere a manos de un ladrón se despierta descubriendo que se ha reencarnado en un mundo de magia y espada… ¡pero como un slime! Ahora tendrá que acostumbrarse a su nueva vida y desencadenará con el resto de monstruos una serie de acontecimientos que cambiarán el mundo en el que vive para siempre.
Fuse lanzaba la historia en la web Shosetsuka ni Naro en 2013, pasando a publicarse en la Micro Magazine en formato papel en 2014, contando de momento con doce volúmenes. Taiki Kawakami lanzaba una adaptación a manga en las páginas de la Monthly Shonen Sirius en 2015 y su séptimo tomo recopilatorio se puso a la venta el 9 de marzo.
La serie se estrenará en otoño y estará en emisión durante dos temporadas, es decir, seis meses.
Fuente: ANN