Il gioco uscirà per PS4, Xbox One e PC a ottobre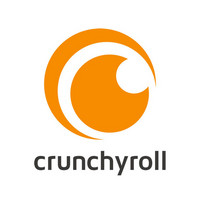 La Bandai Namco Entertainment America ha pubblicato un video riguardante il suo gioco Soul Calibur VI. Il video rivela che Cervantes torna come personaggio giocabile.
Il gioco uscirà il 18 ottobre in Giappone e il 19 ottobre in America ed Europa.
La Collector's Edition americana includerà un libro d'illustrazione di 120 pagine, una statuetta di Sophitia di 12 pollici, una custodia in metallo e un CD con le colonne sonore. L'edizione deluxe, invece, conterrà il CD con le colonne sonore, la custodia in metallo con soundbox e un DLC pass. La Collector's Edition europea avrà la figure, il DLC pass e le colonne sonore in digitale.
I personaggi già confermati sono: Mitsurugi, Sophitia, Grøh, Nightmare, Xianghua, Kilik, Ivy, Zasalamel, Siegfried, The Witcher's Geralt of Rivia, Taki, Yoshimitsu, Maxi, Talim, Astaroth, Voldo, Seong Mi-Na e il nuovo personaggio Azwel. Tira sarà un personaggio bonus per il preordine, ma anche un DLC a sè stante e anche parte del Season Pass.
La serie di Soul Calibur è iniziata con Soul Blade nel 1995. La serie si incentra su personaggi che combattono con armi. L'ultimo uscito della serie, Soul Calibur V è uscito per PS3 e Xbox 360 nel 2012.
La modalità storia chiamata "Libra of Soul" permetterà ai giocatori di creare il proprio personaggio.
Fonte: canale YouTube di Bandai Namco Entertainment America
Notizia originale di Karen Ressler su AnimeNewsNetwork