Algunos de los beat'em up más clásicos de la historia de Capcom reunidos.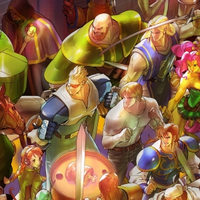 Capcom ha anunciado Capcom Beat 'Em Up Bundle para PlayStation 4, Xbox One, Nintendo Switch y PC, un recopilatorio digital de varios de los mejores beat'em up de la historia de la compañía. Su lanzamiento se producirá digitalmente el 18 de septiembre en Europa y Norteamérica, llegando el 20 de septiembre a Japón.
En Japón el juego llevará por título Capcom Belt Action Collection y tendrá edición física en PlayStation 4 y Switch, siendo su precio de 3,300 yenes y estando disponible el 6 de diciembre. También habrá una edición coleccionista que se venderá por 5,800 yenes e incluirá un set de postales con instrucciones de los arcades, un set de pósteres tamaño B2 y la pertinente copia del juego.
La colección de juegos incluye los siguientes títulos:
Final Fight (1989)
Captain Commando (1991)
The King of Dragons (1991)
Knights of the Round (1991)
Warriors of Fate (1992)
Armored Warriors (1994)
Battle Circuit (1997)


Los juegos contarán con modo offline y online, pudiéndose jugar en Nintendo Switch con una consola y 2 Joy-Con, incluyendo cada uno de ellos una galería de ilustraciones con su historia.
La web oficial japonesa del juego está disponible en este enlace.