Y pone fecha a su estreno.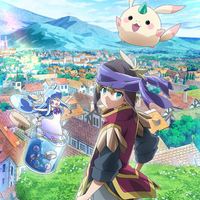 La web oficial de Merc Storia: Mukiryoku no Shonen to Bin no Naka no Shoujo, la adaptación animada del juego para smartphones Merc Storia: Yujutsushi to Suzu no Shirabe de Happy Elements, ha revelado una nueva imagen promocional y un tráiler.
La serie se estrenará finalmente el 11 de octubre y podrá verse vía Tokyo MX, KBS Kyoto, BS11 y AT-X.
El reparto se amplía también con el anuncio de dos voces más, quedando así de momento:
Mutsumi Tamura como Yu
Inori Minase como Merc
Yumiri Hanamori como Toto
Cho como Jamo
Fumitoshi Oizaki (AOKANA, Romeo x Juliet) se encargará de dirigir la serie bajo Encourage Films, siendo además el responsable de los guiones junto a Hiroki Uchida (Gamers!, Schwarzes Marken) y Hitomi Amamiya (Yawaraka Sangokushi Tsukisase!! Ryofuko-chan). Happy Elements supervisará la historia. Yukiko Akiyama (Black Cat, Puzzle & Dragons X) se encargará de los diseños de personajes, mientras que Hirotoshi Arai será el diseñador de personajes secundario.
El grupo musical Mili se encargará de la producción musical y de poner el opening con el tema "Origin".
El juego de fantasía se desarrolla en un mundo en el que monstruos y humanos coexisten, siendo el protagonista un joven aprendiz de sanador, un "Yujutsushi", que se embarca en un viaje para recuperar los recuerdos de su amiga Merc, una chica atrapada en una botella.
Merc Storia se lanzó en 2014 para dispositivos iOS y Android.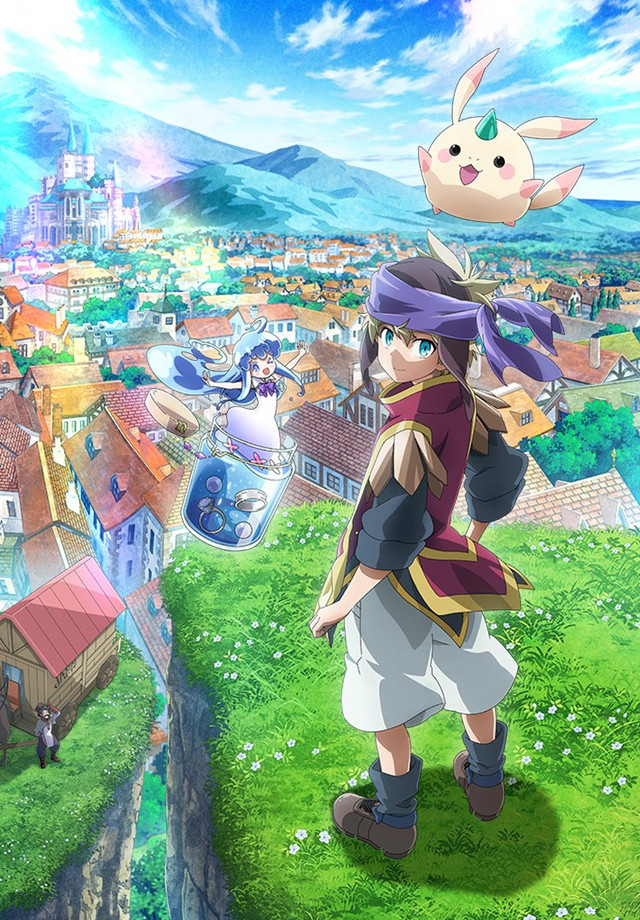 Fuente: Moetron