We recap the premier and the Q&A with Jeanne's voice actress, Yuko Ono, and sound director Ryosuke Naya!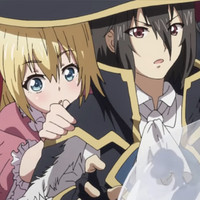 The Hundred Years' War is coming to life in anime form this fall in Ulysses: Jeanne d'Arc and the Alchemist Knight, and at Crunchyroll Expo we had a chance to check out the premiere of the first episode, as well as a Q&A session with Yuko Ono, the voice of Jeanne d'Arc, and Ryosuke Naya, audio director and VA director for Ono-san! We also saw a brief PV of upcoming scenes and important moments for the anime itself, including the darker side of Jeanne.
Ulysses is adapted from the novel series of the same name by Mikage Kasuga, the author of The Ambition of Oda Nobuna, and continues the always popular mixture of real history and people with cute anime girls! If you're curious about what we saw, want to know a bit more about budding voice acting star Ono-san, or are curious what an Audio Director's responsibilities are, we've got you covered!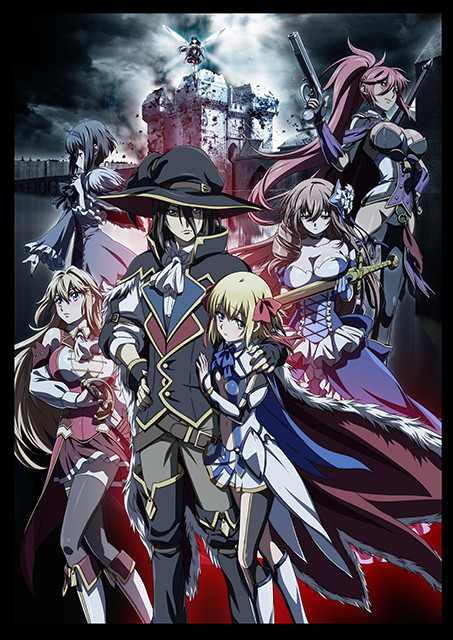 Ulysses' premiere episode follows Montmorency, a young boy who would much rather try to study and understand alchemy than practicing any sort of battle skills! He would often skip out on classes to go read high-level alchemy books, much to the irritation of his classmates and friends. Aiming to be the best alchemist anyone's ever known, Montmorency would go to borrow yet more complex books from a library, though the person keeping the library wasn't too thrilled about having a kid trying to learn the alchemic arts. Often shooing him away while saying lines like "I wouldn't know anything about that", the person was later revealed to be none other than Nicolas Flamel! After the events of the Battle of Agincourt, Montmorency tirelessly dedicates himself even more to alchemy to try and protect those dear to him, and while doing so, he manages to summon the queen of fairies, who explains the powers of the Philosopher's Stone and how it helped shape society. At the episode's end, we find our hero… grown up?! His body has aged to that of a young adult thanks to the Elixir of Life's power! We didn't get to meet Jeanne yet, but once we do in future episodes of Ulysses, things are bound to get even more interesting!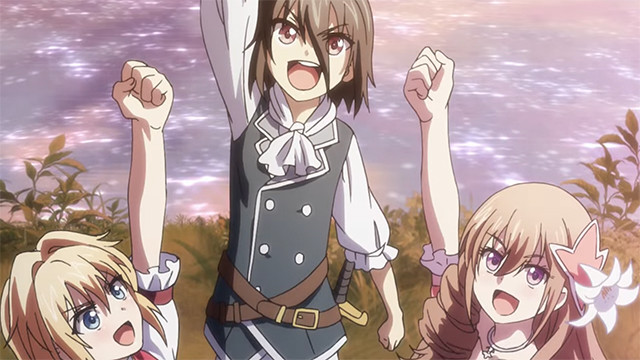 While the version of episode 1 we saw was nearly 65-70% complete, the show looks quite colorful and vibrant; if you're a fan of cute anime girls and historical fiction, the finished product will likely have quite a lot to keep you happy! If you're curious about the Q&A panel, don't worry; we've got you covered:

Ryosuke Naya: Thank you all for coming! My work entails sounds: where to put them and where to place the music as well, along with how loud both of those should be. This is my first time in an event outside of Japan!

Yuko Ono: I'm a voice actress, so I bring characters to life in anime! I'm really excited to be here! I play the character of Jeanne d'Arc in Ulysses: Jeanne d'Arc and the Alchemist Knight.
Both of you are participating in upcoming fall show, Ulysses: Jeanne d'Arc and the Alchemist Knight. Can you tell us about the show?

RN: We're promoting Ulysses: Jeanne d'Arc and the Alchemist Knight. I hope you're excited about it! Please check out the promotional video.
RN: The story takes place in 15th century France; it happens in the Hundred Years' War. As you saw in the trailer, you saw both battle scenes and cute girls, so you'll have lots of action and fanservice!

YO: The story is a historical one, but more surreal. The character I play, Jeanne, is very interesting! She has two sides; after she goes through a change, she becomes wilder.

RN: That's right, as you saw in the beginning of the PV, the girl who you see praying and the girl you see aggressively yelling at the end are both the same; they're both Jeanne. That's definitely the charm point and something to check out for this anime.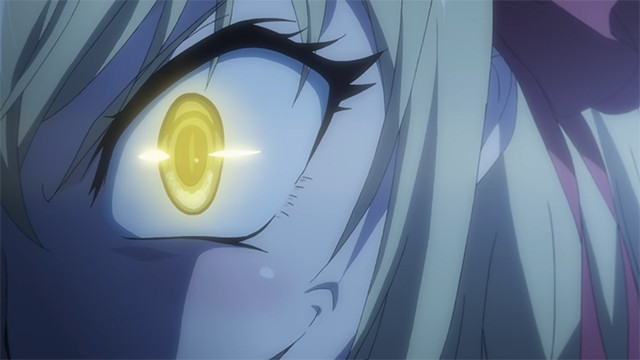 Jeanne has 2 sides, so what kind of technique do you do to be able to do the 2 different personalities?

YO: When I auditioned for the role, since it was the same name for the character, even though she has 2 sides, I did the same type of voice for both personalities. But when I got direction on the character, I got told to do it as if they're 2 different characters, that's how I approached it and that's how we got the Jeanne you see here.

Can you tell us a bit about the episode of Ulysses that is debuting at Crunchyroll Expo?

RN: Crunchyroll Expo attendees are the first ones to get to see the first episode of Ulysses! I do want you all to know that the show is not 100% complete; this episode we're about to show is about 60% - 70% complete, but you'll be able to see what makes it so special!

Ono-san, what was it like auditioning for the role of Jeanne?

YO: Since Jeanne is a historical figure, I watched a lot of movies and read up on her to get into her character.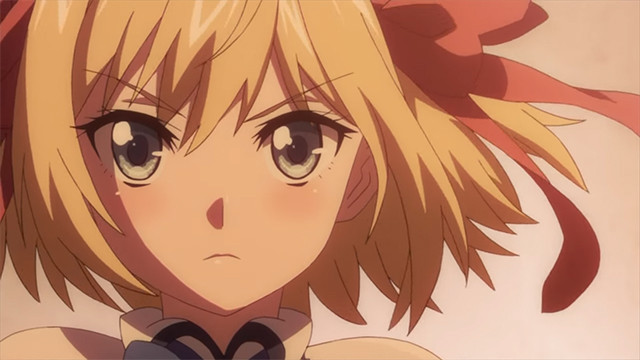 Naya-san, what's the process of your job as an audio director? And what's your style to help guide voice actors?

RN: As a sound director, I have my way of doing it; apply each person's style to their character. Depending on the person, the directing might vary, like for example, some of them might have to laugh louder while recording for their role. It varies from person to person, so depending on how they perform, I give them guidance. I get to know the person, and through that, I can better direct them. For Ono-san, I try to find a point where she can relate to the character; the cute part wasn't a problem, but the aggressive side of Jeanne was way more challenging. I would often try to pose a situation in which would bring forth Ono-san's anger to match Jeanne's aggressiveness.
Ono-san, what do you like most about being a voice actress? What's your goal for your career?

YO: So as a voice actress, my goal is to have more people to enjoy my work, not just in Japan, but overseas and all over the world too! When I hear people say they enjoyed my work, it makes me happy! That's the kind of voice actress I want to strive to be!

Naya-san, how do you plan to help Ono-san grow her in career and what kind of voice actress do you hope she becomes?

RN: For voice acting, it's not just a job you could do yourself; it's not like, for example, you being a musician and making your own music. For voice acting, you gotta have the anime first, and you also have to get an offer to do whatever role for the anime; it's not something you can do alone. For Ono-san, she told me that she has wanted to do voice acting her whole life, so I want her to become the best voice actress she can be as long as she wants to keep doing it!

Thank you for taking the time to talk with us before showing off the premiere episode of Ulysses: Jeanne d'Arc and the Alchemist Knight! Is there anything you'd like to let the fans know?

RN: Right now, we're in the middle of making Ulysses. As sound director, my goal is to transport you to that time, and if I could do that, then I'd feel fulfilled. I hope you all enjoy!

YO: For this anime, there's a lot of cool stuff to check out: cute characters, cool war story, the comedy aspect of the show and more! I hope you all like it and are looking forward to it! Thanks to all of you that came out here on my first time being in an overseas event! The support really means a lot to me!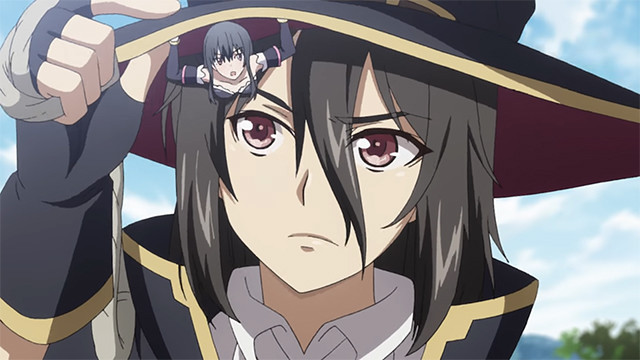 Thanks again to Naya-san and Ono-san for bringing us the first cut of Ulysses! It was exciting to get to see the show in its current state and get a better idea of what the overall show would be about, and it was fascinating getting to hear about audio direction and design in anime! We're especially grateful that we got to hear from Ono-san, and excited to see where here voice acting career goes from here. If you want to read more about Ono-san and Naya-san, we've got a full interview with them, and keep your eyes peeled for the premier of Ulysses: Jeanne d'Arc and the Alchemist Knight, coming soon to Crunchyroll in October!
----
Nicole is a features and a social video script writer for Crunchyroll. Known to profess her love of otome games over at her blog, Figuratively Speaking. When she has the time, she also streams some games. Follow her on Twitter: @ellyberries