Tomoyo Kurosawa, Marina Inoue, Kaito Ishikawa newly join the voice cast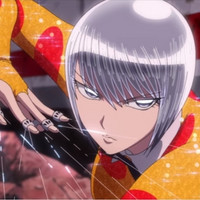 The official website for the upcoming TV anime adaptation of Kazuhiro Fujita's fantasy action shonen manga Karakuri Circus announced today that it is set to premiere on Tokyo MX (22:30) and BS11 (24:00) on October 11, 2018, and will be streamed exclusively on Amazon Prime Video in Japan and abroad. Its first episode will be available on Japanese Amazon channel at 24:00 on October 10 (JST), one day earlier that its TV premiere.
The site also started streaming a two-minute second PV introducing the anime's OP theme song "Gekkou" (Moonbow) performed by four-member Japanese rock band BUMP OF CHICKEN. According to the anime's official Twitter, all four members are the fans of Fujita's original manga.
2nd PV
【オープニング・テーマが解禁!】
TVアニメ「からくりサーカス」
オープニング・テーマはBUMP OF CHICKEN 書き下ろし楽曲「月虹」に決定!
メンバー全員が原作「からくりサーカス」のファン!コメントも到着!
→https://t.co/I1NfwHA5Wv#からくりサーカス pic.twitter.com/GVsUn4w8wX

— TVアニメ「からくりサーカス」公式 (@karakuri_anime) 2018年9月26日
The 36-episode series is directed by Satoshi Nishimura, who worked on the TV anime adaptation of Fujita's
Ushio to Tora/Ushio and Tora (2015-2016), at Studio Voln.
1st key visual
---
Main Staff:
Director: Satoshi Nishimura (Trigun, Hajime no Ippo, Ushio and Tora)
Series composition: Toshiki Inoue (Heisei Kamen Rider series, Ushio and Tora), Kazuhiro Fujita
Character design: Takahiro Yoshimatsu (Hunter x Hunter, Overlord, A Place Further than the Universe)
Music: Yuuki Hayashi (My Hero Academia, Hugtto PreCure!)
Anime production: Studio Voln (Ushio and Tora, Idol Incidents)
Production: Twin Engine (Kabaneri of the Iron Fortress, Golden Kamuy)
Main voice cast:
Masaru Saiga: Chihiro Ueda (chosen in the audition with 2,500 participants)
Narumi Kato: Rikiya Koyama (Tora in Ushio and Tora, Japanese dub voice of George Clooney, Dwayne Johnson)
Shirogane Saiga: Megumi Hayashibara (Lina Inverse in Slayers, Rei Ayanami in Evangelion)
Eiryou Ashihana: Takahiro Sakurai (Suzaku Kururugi in Code Geass: Lelouch of the Rebellion)
Guy Christophe Rêch: Nozomu Sasaki (Yusuke Urameshi in Yu Yu Hakusho)
Newly announced cast:
Taranda Lieselotte Tachibana: Tomoyo Kurosawa (Otome Arisugawa in Aikatsu!)
【追加キャスト解禁①】
タランダ・リーゼロッテ・橘 役 は
#黒沢ともよ さん (@TomoyoKurosawa)に決定!
黒沢さんからのコメントも到着!
公式HPにてご覧いただけます。
→ https://t.co/F2OX0y3A2a#からくりサーカス #karakuri_anime pic.twitter.com/GuvQQmbuYh

— TVアニメ「からくりサーカス」公式 (@karakuri_anime) 2018年9月26日
Vilma Thorn: Marina Inoue (Yoko Littner in Tengen Toppa Gurren Lagann)
【追加キャスト解禁②】
ヴィルマ・ソーン 役 は#井上麻里奈 さん (@Mari_navi)に決定!
井上さんからのコメントも到着!
公式HPではコメントもご覧いただけます。
→ https://t.co/F2OX0y3A2a#からくりサーカス #karakuri_anime pic.twitter.com/ZqGPmPzAcx

— TVアニメ「からくりサーカス」公式 (@karakuri_anime) 2018年9月26日
Nobuo Nakamachi: Hisao Egawa (Killer Bee in Naruto Shippuden)
Noriyuki Nakamachi: Ryota Iwasaki (Inasa Yoarashi in My Hero Academia)
Hiroro Nkamachi: Kaito Ishikawa (Tenya Iida in My Hero Academia)
【追加キャスト解禁③】
仲町 信夫 役 は#江川央生 さん
仲町 紀之 役 は#岩崎諒太 さん
仲町 浩男 役 は#石川界人 さん に決定!
3名からのコメントも到着!
公式HPではコメントもご覧いただけます。
→ https://t.co/F2OX0y3A2a#からくりサーカス pic.twitter.com/OS67djzjbJ

— TVアニメ「からくりサーカス」公式 (@karakuri_anime) 2018年9月26日
---
Source: TV anime "Karakuri Circus" official website / Twitter
(C) Kazuhiro Fujita, Shogakukan/Twin Engine