500-page deluxe illustration book "JET" is released in Japan today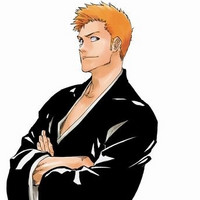 On the release day of Tite Kubo's new artbook "JET" that collects illustrations from his internationally popular action fantasy manga series Bleach in Japan, Shueisha announced that his autograph session is planned and that a postcard to entry the event is enclosed in the book. It means only the purchasers of the book have the right to entry. It will be his first autograph session for fans in 17 years.
The publisher accepted pre-orders for the 17,280-yen (about 153 US dollars) two-volume set between June 4 and August 20, 2018, and the number of the pre-orders reached an amazing 35,700 copies despite of its high price.
Tite posted his message on Twitter:
"Using the fact the illustration book has been sold so well as a support, I talked into the editorial
department, then my autograph session is decided to be held, which will be the first time in 17 years
since the Jump Festival of the year when I started the serialization. Hooray! Everyone who purchased
the book!! Please come and get my autograph!"
2018年12月4日
---
The 500-page deluxe book includes more than 700 full-color illustrations drawn during the manga's 15-year
serialization, newly-drawn arts by the author for the book, and rough sketches that have never been shown
in public before. The size of the book is A4 (210 × 297 millimeters), and the weight is about 4kg.
【BLEACH緊急告知①】本日発売となった「BLEACH イラスト集 JET」は、お陰様で集英社でも記録的な予約受注を頂くことができました。有難うございました!感謝をお伝えしたいという久保先生の思いから、JET購入者の方々へのサプライズとして、抽選で参加頂ける限定サイン会を開催いたします(②に続く) pic.twitter.com/ODxDACHsfd

— 少年ジャンプ編集部 (@jump_henshubu) 2018年12月4日
【BLEACH緊急告知②】
予約期間中に告知をしなかったのは、高額商品ということもあり、購買を煽るような形にはしたくないという久保先生の考えからです。

JETに同封された参加応募ハガキの注意事項をお読みになってから、必要事項を記入の上ご応募ください! pic.twitter.com/HIyrbSKa98

— 少年ジャンプ編集部 (@jump_henshubu) 2018年12月4日
PV
---
Source: Shonen Jump official Twitter, Tite Kubo official Twitter